This Sunday, The Chiefs will battle the Buccaneers in Super Bowl LV. Both teams are here for a reason. They're the two best teams in their respective conference. Quarterbacks are the most important position but they're not the be-all-end-all. These teams are here because they're great teams.
Each roster is constructed beautifully from the quarterback to the offensive line to linebackers. This Sunday we will see a lot of legends and great young players take the field. Some in their first Super Bowl, others in their tenth.
That being said, below are the top ten players that will be playing in this years Super Bowl.
Honorable Mentions: Chris Godwin - Buccaneers, Ryan Jensen - Buccaneers, Ali Marpet - Buccaneers, L'Jarius Sneed - Chiefs
10. Shaq Barrett - Buccaneers - 
Who has the most sacks in the past two years combined? If you said Shaq Barrett, you would be correct. Not Aaron Donald, not T.J. Watt, but the Buccaneers edge-rusher, Shaq Barrett.
After his 19.5 sack season last year, Barrett parlayed that with an eight sack season this year to give him 27.5 over the past two seasons. Barrett has been electrifying these playoffs as well as he brought Aaron Rodgers down three times in the NFC Championship game.
With the Chiefs two starting tackles being out for this game, it's a perfect storm for Barrett along with Jason Pierre-Paul to have great days for the Buccaneers. The Buccaneers' success will be directly correlated to how well Barrett and that defensive line performs on Sunday.
9. Devin White - Buccaneers - 
Even though he's been in the league for just two years, Devin White has established himself as one of the best young stars in the NFL. In two years he's racked up 231 tackles, 19 for a loss, with 11.5 sacks, and five fumble recoveries. He's literally a ball magnet.
White this past season totaled 140 tackles with nine sacks for the Buccaneers. The 22-year old linebacker can do it all, he can guard pass-catchers like Travis Kelce across the middle while also being able to get after the quarterback on a regular basis.
White might be more of an unknown to the casual viewer, but on Sunday he'll show why he's destined for greatness in this league. Part of that quick rise to fame is due to his teammate and mentor at the same position, and one spot ahead of him on this list.
8. Lavonte David - Buccaneers - 
Just ahead of Devin White is his more experienced counterpart, Lavonte David. David has been a consummate pro since 2012, he's made one Pro Bowl and three All-Pro teams. Now, he's finally getting his shot in the biggest game in the world.
David this past year recorded 117 tackles, 12 tackles for a loss, with a sack and a half. David is also the highest graded linebacker via PFF among both remaining teams.
David, like White, is a tackling machine and is just attracted to wherever the ball is. No matter whose hands it's in he's bringing them down. When the Chiefs are on offense, expect to hear David's name called more than anyone.
7. Tyrann Mathieu - Chiefs - 
The best defensive back for either team this Super Bowl is the honeybadger himself, Tyrann Mathieu. Mathieu is the leader of the Chiefs defense, and has been an All-Pro every year he's been in Kansas City. The 28-year old is absurdly smart and uses his instincts to make big plays for this secondary.
Mathieu this past year recorded 62 tackles, three for a loss, with six interceptions en route to being a first-team All-Pro. Mathieu has been great this post-season as well as he has 13 tackles, one interception, and one pass breakup in these last two games.
Expect him to make a few big plays on key third-downs to help keep Tampa Bay's offense at bay. The Chiefs' whole secondary unit has improved vastly over the years, and they have the honeybadger to thank for that.
6. Mike Evans - Buccaneers - 
Mike Evans is the only player in NFL history to eclipse the 1,000-yard mark in each of his first seven seasons. He's on the fast track to a legendary career and could become immortalized with a Super Bowl win and great performance on Sunday.
Evans is Brady's favorite target as this last year he caught 70 passes for 1,006 yards and 13 touchdowns. Evans was targeted 109 times this year, the second-most was Chris Godwin at 84.
Evans is the best wide receiver currently on the Tampa Bay Buccaneers. It'll be his job to create separation and make huge plays for this offense. It'll also be his job to act as a decoy so the other talented weapons on this team can get open.
Evans has been relatively quiet the past couple of games, only catching four total passes for 54 yards and two touchdowns. If Tampa Bay wants to win, Evans needs to have a big day.
5. Chris Jones - Chiefs - 
Four of the top five players in this year's Super Bowl are on the Chiefs. At number five is the best defensive player in this game, Chris Jones.
Jones has made two All-Pro teams and two Pro Bowls since entering the league in 2016. He's the second-best defensive tackle in the league only behind Aaron Donald and is one of the best in the game at getting to the quarterback. He's the bonafide leader of the Chiefs front-seven.
Jones this year had seven and a half sacks with 36 tackles and a pair of forced fumbles for Kansas City. He can make his $80 million contract even more worth it with another impressive showing on Sunday.
4. Travis Kelce - Chiefs -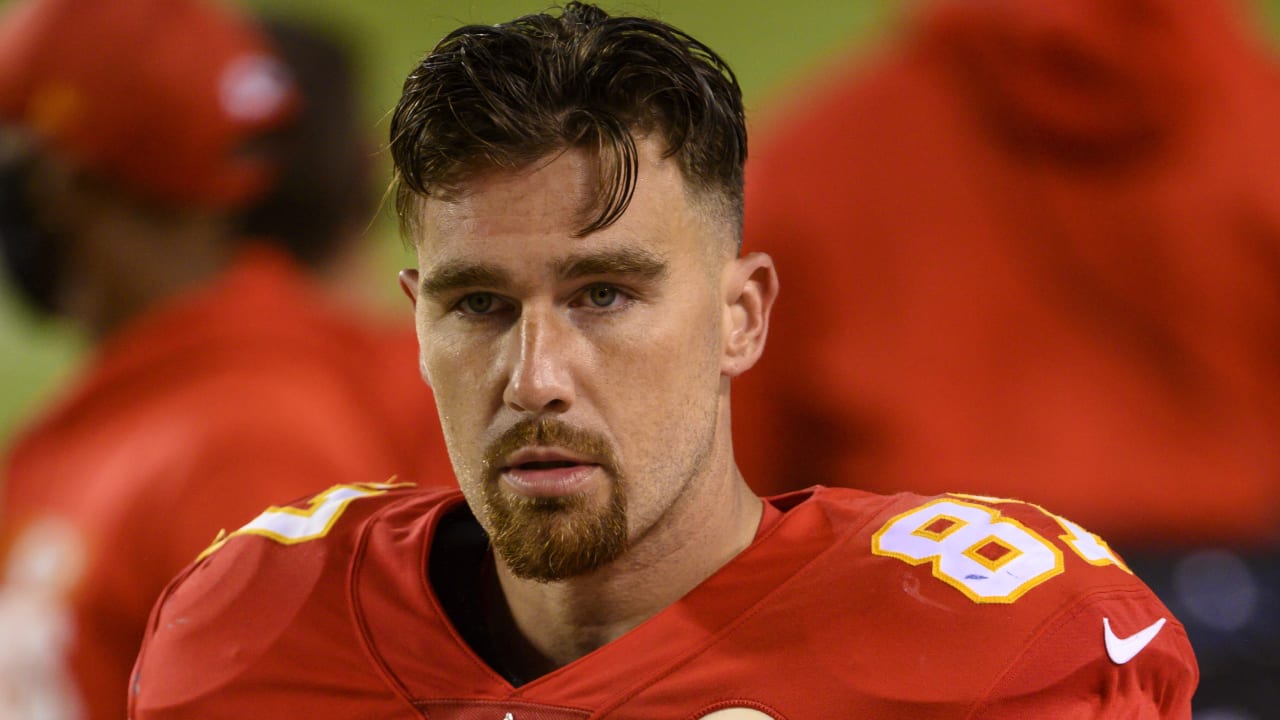 Travis Kelce is the best tight end in the world not named George Kittle and is the best receiving tight end in the league. Matched up against linebackers, even if he's doubled, it's a mismatch for the defense.
Kelce this past year broke the record for most yards in a season for a tight end with 1,416 yards on 105 receptions and 11 touchdowns. He's Mahomes security blanket and who he looks for when he's in trouble. This post-season Kelce has hauled in 21 catches for 227 yards and three touchdowns.
Kelce is hitting his peak at the absolute perfect time and Lavonte David and Devin White will need to have the games of their lives in order to contain him.
It's a matter of when, not if, Travis Kelce will score a touchdown in the Super Bowl.
3. Tyreek Hill - Chiefs -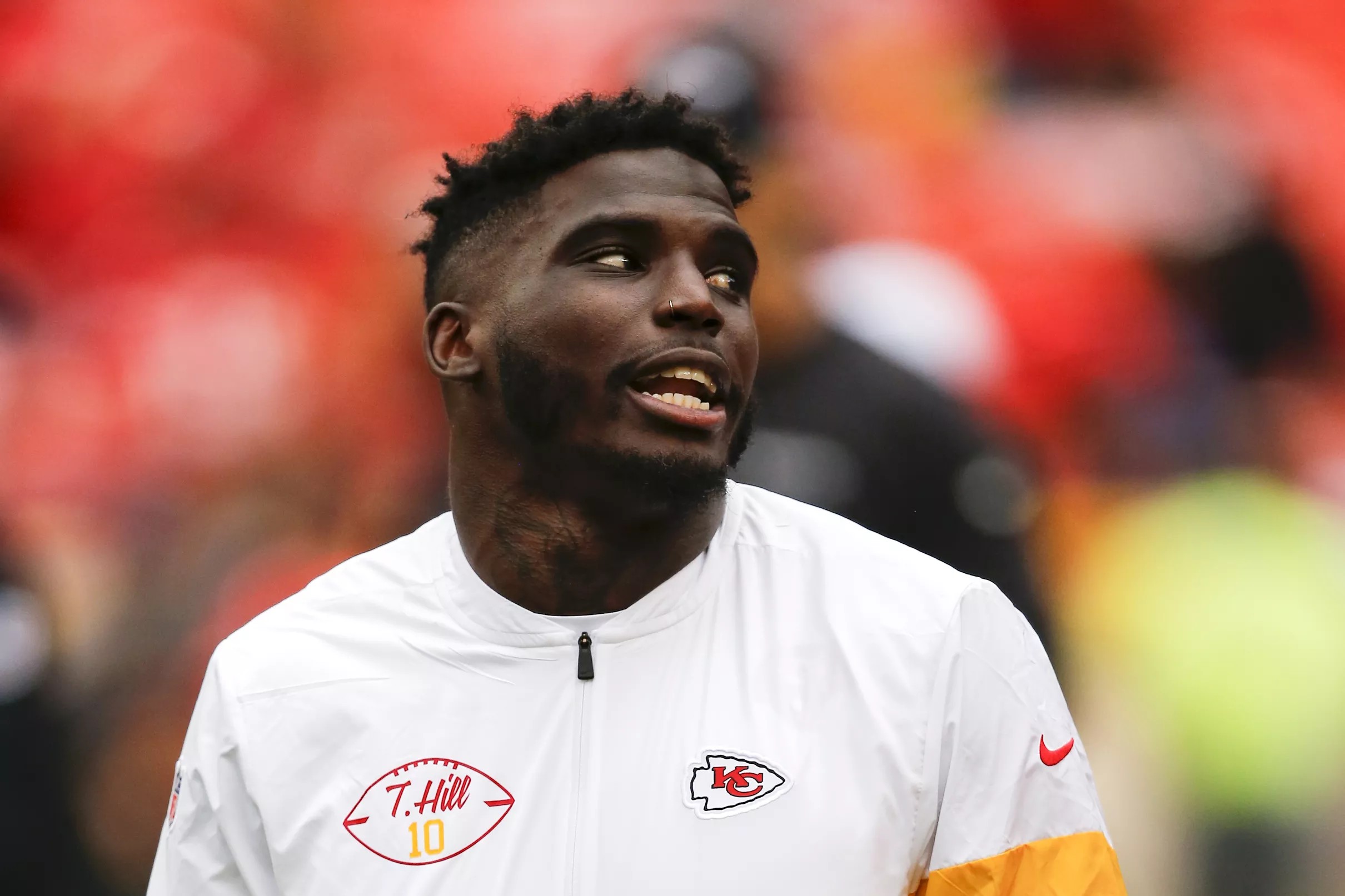 One spot ahead of Travis Kelce is the best wide receiver in football hands down, Tyreek Hill. Hill in the first meeting against Tampa Bay had over 200 yards and two touchdowns… in just the first quarter. He's a mismatch nightmare and has a chance to embarrass this team again.
Hill was a first-team All-Pro this past year as he caught 87 passes for 1,276 yards and an absurd 15 touchdowns. Hill is a guy who can simply break any game. You have to game plan for him every week and even then, he's still unguardable.
In this game last year, his wasp catch essentially saved the game and swung all the momentum in Kansas City's favor. If he can do it again, he has a chance to really be able to go down as one of the most lethal weapons in NFL history.
2. Tom Brady - Buccaneers -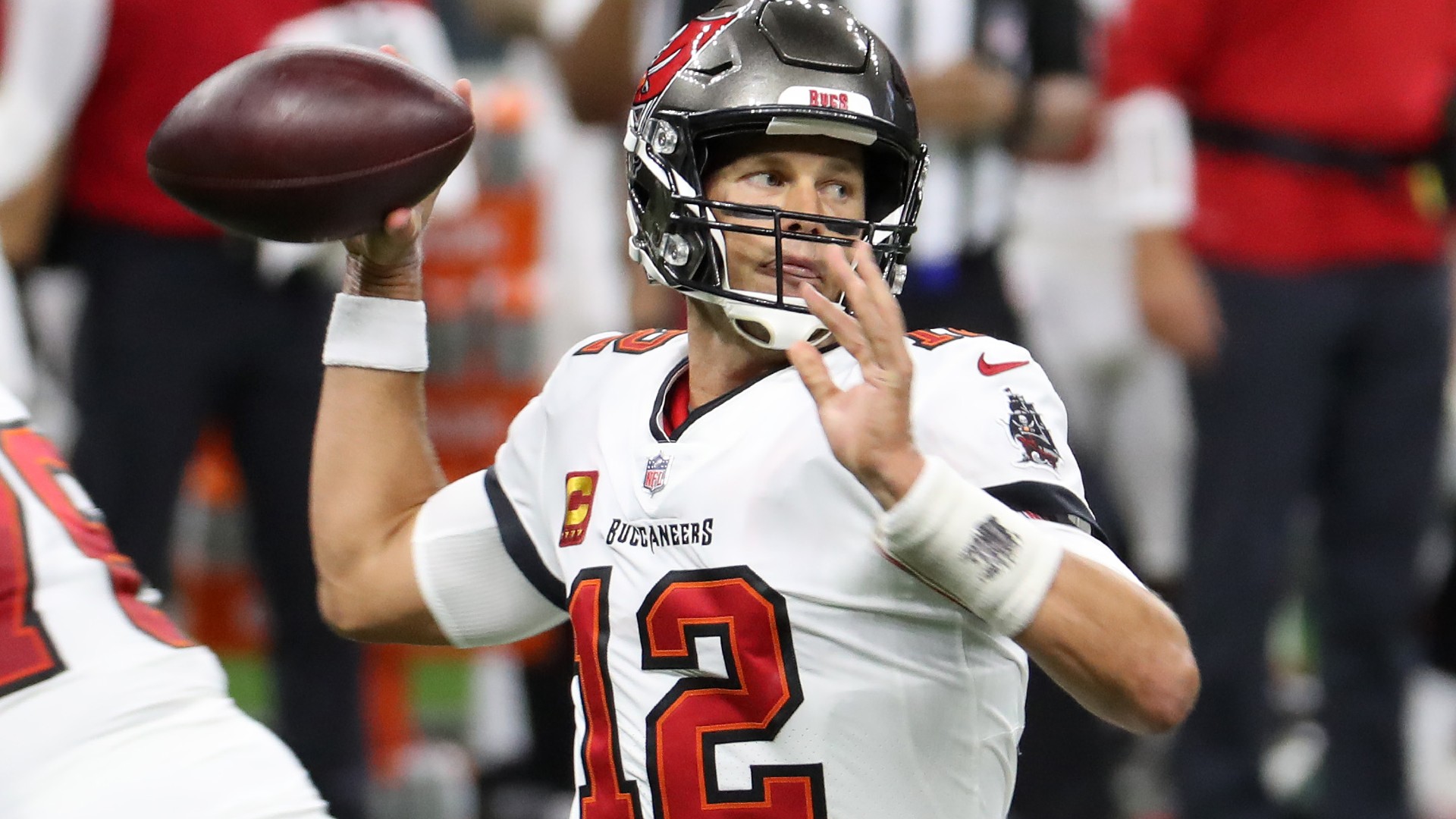 Tom Brady is the greatest quarterback of all time. Any argument against him is purely ludicrous at this point. What Brady has done this year at 43-years old is simply remarkable and may never be repeated.
Brady at 43-years old this past season combined for 43 total touchdowns in this Buccaneers offense. Since the bye week, after the loss to the Chiefs, Brady and the Buccaneers are undefeated and have been playing their best football of the season.
He's been in this spot nine times before and has won it six times. There's no one you should trust more down late with the ball than Brady. He's the undisputed GOAT for a reason and has a chance to be not just a football icon but a sports legend on Sunday.
1. Patrick Mahomes - Chiefs -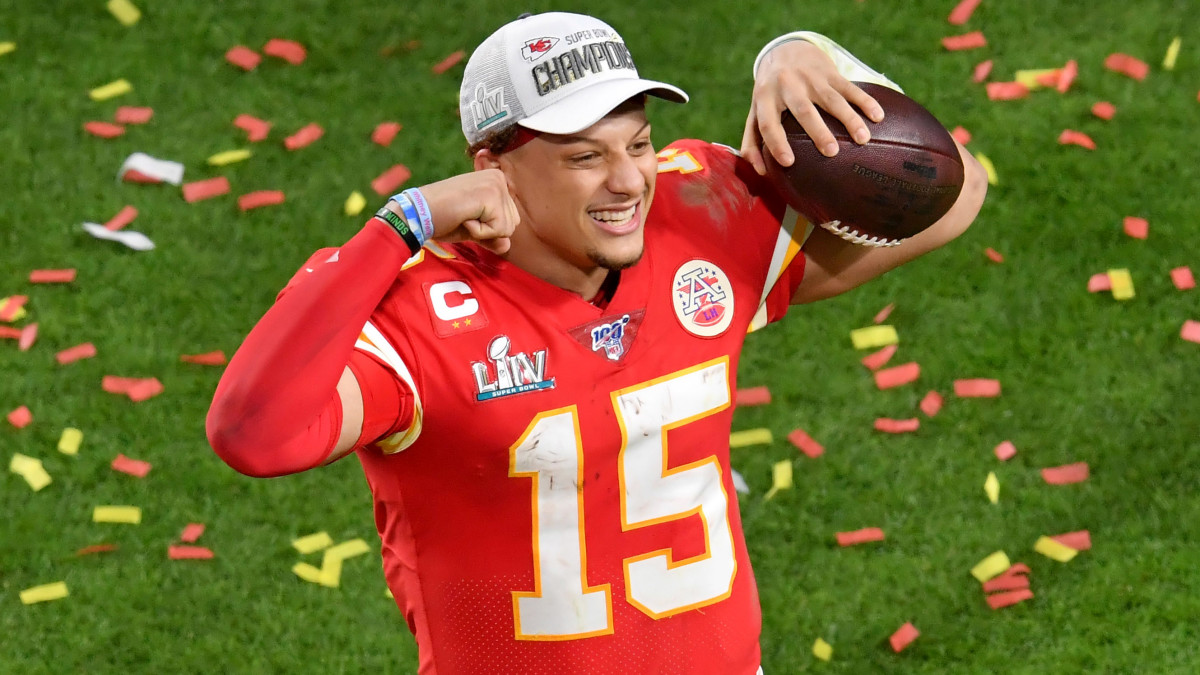 Patrick Mahomes is the best quarterback and football player in the NFL. There's really nothing more to say at this point. On Sunday he has a chance to become the first quarterback to win back-to-back Super Bowls… since Tom Brady did it back in 2004.
Mahomes has lost one game including the post-season since week 11 of last year. That level of winning and production is simply unheard of. Mahomes is arguably already the face of the NFL, a win would usher in him as the face of the league probably for the next decade at least.
Mahomes has become the gold standard of quarterback play in the NFL. Probably every game he's in for the next decade he will be the best player on the field.