We've reached the end of most of the free agency signings as well as the draft. We also now know each team's 18-week schedule. We are in the thick of the off-season.
Rookie minicamps are going on but we're still a while away from the final 53-man roster cuts and subsequent pre-season. Nonetheless, it's never too early to speculate on the upcoming season.
For the most part, we know which teams will be fighting for the number one pick and which teams have championship aspirations. But there's still a lot of unknown and intrigue for the 2021 NFL season.
How will the rookies fare? Was a quarterback really the Rams missing link? Can anyone stop the Chiefs in the AFC? Below are the way too early predictions for this upcoming season.
Awards:
MVP - Josh Allen, QB, Buffalo Bills -
Josh Allen last year became the first quarterback in NFL history to have a season in which he threw for at least 35 touchdown passes, threw for at least 4,500 yards, and had a completion percentage of at least 67%, within his first three seasons. Allen's progression each season has been remarkable and now, he's one of the best quarterbacks in football period.
Last season, he finished second in the MVP voting to Aaron Rodgers as he led Buffalo to a 13-3 record, an AFC East crown, and an appearance in the AFC Championship game. Allen with another year in Brian Daboll's system should blossom even more.
Stefon Diggs is back, so are Cole Beasley and Gabe Davis. Buffalo even acquired Emmanuel Sanders in free agency as well as bolstered the offensive line in the draft. Expect Buffalo and Allen to be even better thus leading to the gunslinger's first MVP award.
OPOY - Christian McCaffrey, RB, Carolina Panthers -
The last time we saw Christian McCaffrey healthy, he was the best running back in football. In 2019 he had one of the best seasons for a running back in NFL history. Not only was he a Pro Bowler but he was a two-time first-team All-Pro in one year. McCaffrey had 1,387 yards and 15 touchdowns on the ground as well as 116 receptions for 1,005 yards and four touchdowns on the receiving end.
2020 was a disappointing year for McCaffrey as he fought to stay healthy all season but only played in three games. He'll return fully healthy in 2021 with a brand new quarterback and a bone to pick with Derrick Henry.
Henry last season eclipsed the 2,000-yard mark and made his claim as the world's best running back. In 2021, McCaffrey returns, looking for his crown, and I believe he'll reclaim it.
DPOY - Darius Leonard, LB, Indianapolis Colts -
Aaron Donald is the best defensive player in football. T.J. Watt, after being robbed for this award last year now has a chance at redemption. Myles Garrett this upcoming year has a great shot as Jadeveon Clowney should allow him to get more sacks among other things. However, I think it's time for a linebacker to take this award, and that linebacker will be Darius Leonard.
Leonard has been in the league for three years and is already a two-time Pro Bowler and a two-time first-team All-Pro selection. In 2020, he alongside Fred Warner and Bobby Wagner were the first-team All-Pro selections at linebacker.
This upcoming season the Colts should receive a lot more national media attention than most years. Carson Wentz is undeniably going to be better and the Colts will win the division. Indianapolis' defense last season under Matt Eberflus was one of the best in football. They finished second in rush defense and ninth in total defense.
Expect Leonard to have a season similar to his rookie campaign in which he totaled 163 total tackles with four forced fumbles and seven sacks. It's going to be hard to give this award to a non-pass rusher, but that's just how good I think Leonard will be.
OROY - Trevor Lawrence, QB, Jacksonville Jaguars -
There are a lot of quality candidates for the Offensive Rookie of the Year. Five quarterbacks were taken in the first round, each looks like will see a lot of playing time in year one. Plus we have some elite pass catchers entering the league such as Ja'Marr Chase and Kyle Pitts who could have Justin Jefferson-like seasons.
However, considering the weak division, the offensive talent around him, plus the number of eyes that will be on him, I think this is Treviw Lawrence's award to lose. Jacksonville is undeniably already the third-best team in the AFC South. Parlay that with Tennessee possibly on the decline, and that could open the door for a near .500 season from Lawrence.
Urban Meyer has also done a great job building an offense in year one. They have a dynamic one-two punch out of the backfield as well as a solid wide receiver core and a decent offensive line. With a now 17-game season, it's possible that we can see Lawrence challenge some of Justin Herbert's rookie records. If Lawrence stays healthy, he'll definitely be a late-season candidate for this award.
DROY - Gregory Rousseau, EDGE, Buffalo Bills -
This year, there isn't that highly regarded top-five pick edge rusher that will receive all of the media attention like Nick Bosa and Chase Young in years prior. It seems as if there's no real favorite going into the season. One darkhorse candidate could be Jamin Davis, the linebacker from Washington. However, I'm going a different route and will take Gregory Rousseau of Buffalo.
The Miami edge rusher was selected with Buffalo's first-round pick. The 6'6 edge rusher had a monster season in 2019, winning the ACC Defensive Rookie of the year with 15.5 sacks. That mark was second in the nation only to Chase Young. Rousseau comes into Buffalo fresh as he opted out in 2020 due to COVID-19 concerns.
Rousseau also has a chance to start immediately as Buffalo's defensive line wasn't necessarily a strong suit for them last season. He has a chance to come in and make a real impact in week one. I think this award is wide open, but as of now, I'm going to call my shot and say Rousseau will be a major player for it.
COY - Brandon Staley, Los Angeles Chargers -
This award is usually reserved for the first-year coach who turns a struggling team around. That has been the case in three of the last four years. In 2017, Sean McVay led the Rams to the playoffs in his first year and was rewarded with Coach of the Year. In 2018, it was Matt Nagy doing the same in Chicago. Last season, Kevin Stefanski for Cleveland. If we follow that same mold, Brandon Staley seems to be the favorite.
The Chargers last year were 7-9 but could've very easily been 10-6 if they had a good coach. Similar to the Browns in 2019. We all knew they were talented but they had the wrong coach. If the Chargers go from blowing all of these leads to a double-digit win season and make the playoffs, it's going to be hard to not recognize Staley for his coaching efforts.
Staley is a defensive specialist. We know Herbert is going to put points on the board. The Chargers have also done an impeccable job of improving the offensive line. If Staley can help and ensure the Chargers stop blowing leads by playing great defense, he'll have a great Coach of the Year case.
CPOY - Carson Wentz, QB, Indianapolis Colts -
Like every year, there are a lot of great candidates. Dak Prescott will have a great case along with fellow injured quarterbacks Joe Burrow and Jimmy Garoppolo. Even guys like Saquon Barkley and Christian McCaffrey will have exceptional cases. However, I believe Carson Wentz will return to the Wentz of old, thus making him a solid candidate for the award.
Wentz is a top-five talent but last year in Philadelphia struggled mightily. Eventually, he was replaced by second-round rookie Jalen Hurts down the stretch. Wentz now reunites with his former offensive coordinator, Frank Reich. Indianapolis also has solid weapons and a case for the best offensive line in the NFL. The Colts should also be seen as the AFC South favorites with their only real competition being Tennessee.
I expect Wentz to put up a great season statistically as he leads the Colts to an AFC South title. Thus opening the door for him to make him the Comeback Player of the Year award.
Division Winners: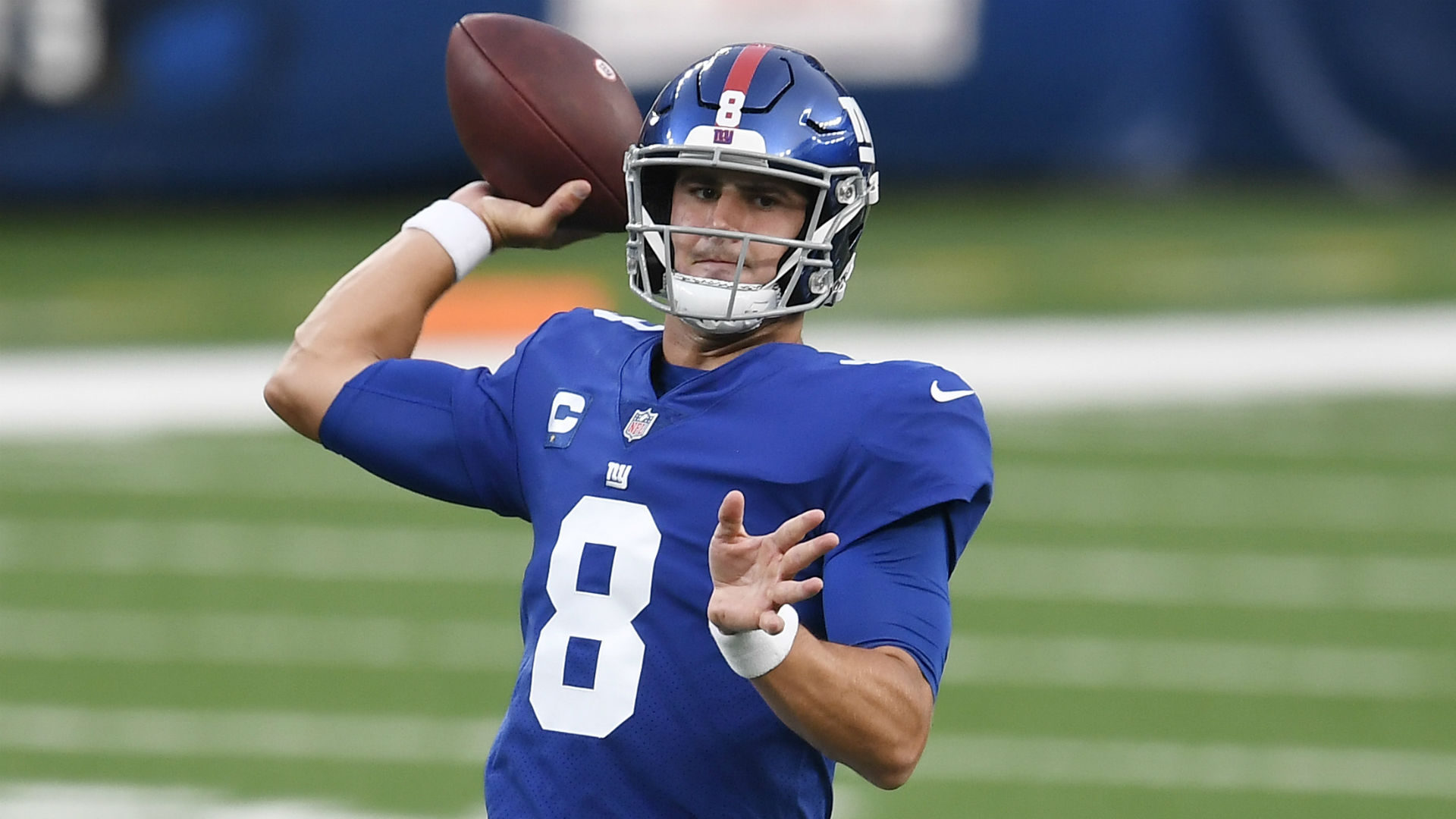 AFC East - Buffalo Bills - 
The Bills are winning this division. I don't really know how to make it more clear, but they'll wrap up the AFC East rather quickly this season. At points last season they looked like the best team in the league and they've only gotten better since then. Josh Allen will once again be in the MVP race and will cakewalk back to the AFC Championship game at least.
Miami has a nice young core but I still think they're a year away. Tua Tagovailoa very quickly will also show that he's indeed not the quarterback of the future. The Jets with Zach Wilson are still rebuilding leaving just one team left to contend with Buffalo, New England.
While the Patriots certainly have a lot of hype, their free agency was a lot of smoke and mirrors. They overpaid for sub-par talents like Nelson Agholor, Kendrick Bourne, and Jalen Mills. Hunter Henry and Jonnu Smith are solid tight-end acquisitions but there is a reason they were free agents in the first place. Parlay that all with a sub-par quarterback and New England is farther away from Buffalo than people realize.
AFC North - Cleveland Browns -
Cleveland has a top-three roster in the league. Really only Kansas City and Tampa Bay can say they have better overall rosters. Cincinnati has a lot of excitement, especially offensively, but that's it. I also expect Pittsburgh to regress a little leaving this division as a two-horse race between Cleveland and Baltimore.
Lamar Jackson by himself will lead Baltimore to at least 10 wins. But do they still have the overall talent at other positions to be a contender in the AFC? I think those days are done, at least for this year. This really feels like the year that Cleveland puts it all together and finishes with a top two or three record in the conference. Bet on them now before the odds get out of control.
AFC South - Indianapolis Colts - 
Another division that is a two-horse race is the AFC South. This division will ultimately come down to Indianapolis and Tennessee. Is it possible that Trevor Lawrence can lead them to a division title in year one? Yes. But not likely. Houston on the other hand will be competing for the first pick in the draft.
This leaves Indianapolis and Tennessee to fight it out, just like they did last year. While one team improved by upgrading at quarterback and left tackle, maybe the two most important positions in football, Tennessee has more questions than answers.
Corey Davis and Arthur Smith are gone. They also completely revamped their secondary and defensive line. While it's certainly possible that their defense shines immediately, I think it'll take some time to leave the division wide-open for the Colts.
AFC West - Kansas City Chiefs - 
Kind of like the AFC East, this one is over as well. Go ahead and take this one to the bank Kansas City is winning the division. They took the weakest part of their team, the offensive line, and in one off-season made it a strength.
Justin Herbert and the Chargers could certainly give Kansas City a run for their money, but at the end of the day, this division will once again be won by the Chiefs.
NFC East - New York Giants - 
This division is a big pile of "who knows?" This division has more questions than any other. Here's what we know, Philadelphia is finishing last. Position by position all the way down the roster they are the weakest in the division. The future looks bright with their load of draft picks but 2021 won't be their year.
Dallas has loads of talent on offense. But their lack of defense along with a decaying offensive line and Ezekiel Elliot means they also scream pretenders. Washington is the reigning champion of this dysfunctional division and looks to be the favorite coming into 2021. However, the NFC East hasn't had a consecutive champion since 2004.
That leaves the Giants. We know Joe Judge can coach and we know that they have a great defense. The Giants have rebuilt in the draft through the trenches while also spending big money to create one of the more dynamic wide receiving cores in the league. The biggest x-factor is Daniel Jones. If he can show more of rookie Jones, then I like New York as the favorite.
NFC North - Minnesota Vikings - 
Spoiler alert, neither Chicago nor Detroit will win the division. The Bears are on the decline while the Lions are still rebuilding. If Aaron Rodgers returns to Green Bay, then they should and will win this division. However, since he's such a question mark at the moment, as of now, I'll take Minnesota.
The offense is loaded and the offensive line got better with the draft and free agency. If they can figure out how to make Danielle Hunter happy, then this could be a dangerous team this upcoming year.
NFC South - Tampa Bay Buccaneers - 
Tampa Bay is winning this division point blank simple as that. New Orleans has had far too much turnover on their roster which leaves a lot of question marks. Atlanta is also a mystery. The offense, even without Julio Jones, is loaded. The problem is their defense is so bad to be true contenders. Even if the defense improves, it's still near the bottom of the league.
Carolina I think has a dark-horse shot at winning this division. If you believe in Sam Darnold and him having a Ryan-Tannehill-like resurgence then Carolina certainly has enough talent to make a run. However, Tampa Bay literally returned every person on their Super Bowl-winning roster from a year ago. It's hard to argue with that fact.
NFC West - Seattle Seahawks - 
This is without question the toughest division in football. In any other division, Arizona would be a real contender, but in the NFC West, they appear to be the clear fourth-best team. San Francisco is now healthy but has a quarterback controversy on its hands. I just think the off-season noise as of now could be too much to overcome.
Los Angeles is interesting as well but they lost some critical pieces, notably John Johnson III, on the defensive end. Even with Matthew Stafford, they're going to be great but can they win the division?
I think Seattle is likely to repeat in the NFC West this year. They improved at wide receiver as well as the offensive line. They also have their best defensive line on paper in years. The secondary is an issue, most notably at cornerback, but every other unit is well above-average to hopefully make up for this.
Super Bowl Prediction:
Buffalo Bills Defeat Seattle Seahawks -
While it's hard to predict a Super Bowl matchup at the moment, my gut tells me Buffalo taking on Seattle. I think Kansas City and Patrick Mahomes are the early days of Tom Brady with New England. Meaning that Josh Allen and Buffalo are the Peyton Manning and Indianapolis Colts in this example. I see the AFC Championship game being a repeat of last year's with Allen and Buffalo this time getting their revenge.
Russell Wilson, after heavy trade rumors in the off-season, responds by having an MVP caliber season and thus winning the NFC. In the end, though it won't be enough to stop the freight train that is the Buffalo Bills and Josh Allen.