Let's be honest, inevitably with the inception of the seventeenth game, almost every single-season record will be broken eventually. There will be a lot of season records that will be broken immediately in 2021. But which ones are the most realistic?
We know the league is more pass-oriented than ever before. The days of the 1985 Bears are long gone. Yes, Derrick Henry just ran for 2,000 yards but in this day and age how likely is that to happen again?
Below are the three single-season records that are likely to be broken quickly, maybe even this upcoming season.
Passing Yards -
The NFL record for passing yards in a season is held by Peyton Manning who in 2013 threw for 5,477 yards. The reason this record was so unbreakable was not only due to Denver's extremely potent offense, but also the fact that Manning over a 16 game period averaged nearly 350 yards a game. With a 17-game season, however, in order to break this mark, you need just 322 yards a game.
Drew Brees in 2016 threw for 5,208 yards in a 16-game season. If he played a 17th game that year, at his pace he would've thrown for over 5.500 yards. When Jameis Winston broke the 5,000-yard mark in 2019, if he played a 17th game he would've been within 50 yards of Manning's record.
With the evolution of the passing offense, it's only a matter of time before not only someone breaks this record, but for someone to hit 6,000-yards in a season. This once almost impossible record, now with 17 games, is going to be a piece of cake in due time.
Can this record be broken in 2021? Absolutely. Patrick Mahomes last year averaged 316 yards a game in 15 games. If he played in 17 games he would be within 100 yards of the record. Dak Prescott, while it's a small sample size, in five games averages 371 yards a game. Even if he regressed a bit, he still would've been right around Manning's record.
It's inevitable for this record to be broken, look out for it happening this season.
Receptions -
The receptions record for a single season is 149, set by Michael Thomas of the New Orleans Saints in 2019. Over the course of a 16-game season, Thomas averaged 9.3 receptions a game. However, with the longer season, to hit 150 receptions, the average per game you need drops to just 8.8 a game.
While 8.8 receptions a game doesn't seem like a ton, it's about the consistency. Every receiver usually once has to go up against a top-level defensive back who forces them to have just a few catches in that game. To break this record it's going to take a top-level wide receiver talent in a perfect situation to eclipse 150 receptions. The league leader this past season was Stefon Diggs who finished the season with 127 receptions. Even at his pace with an extra game, he's looking at just 135 which is still 15 away from the record.
However, the influx of wide receiver talent in the NFL parlayed with how much more often teams are passing gives us the impression that this record could be broken sooner rather than later.
Yards Given Up -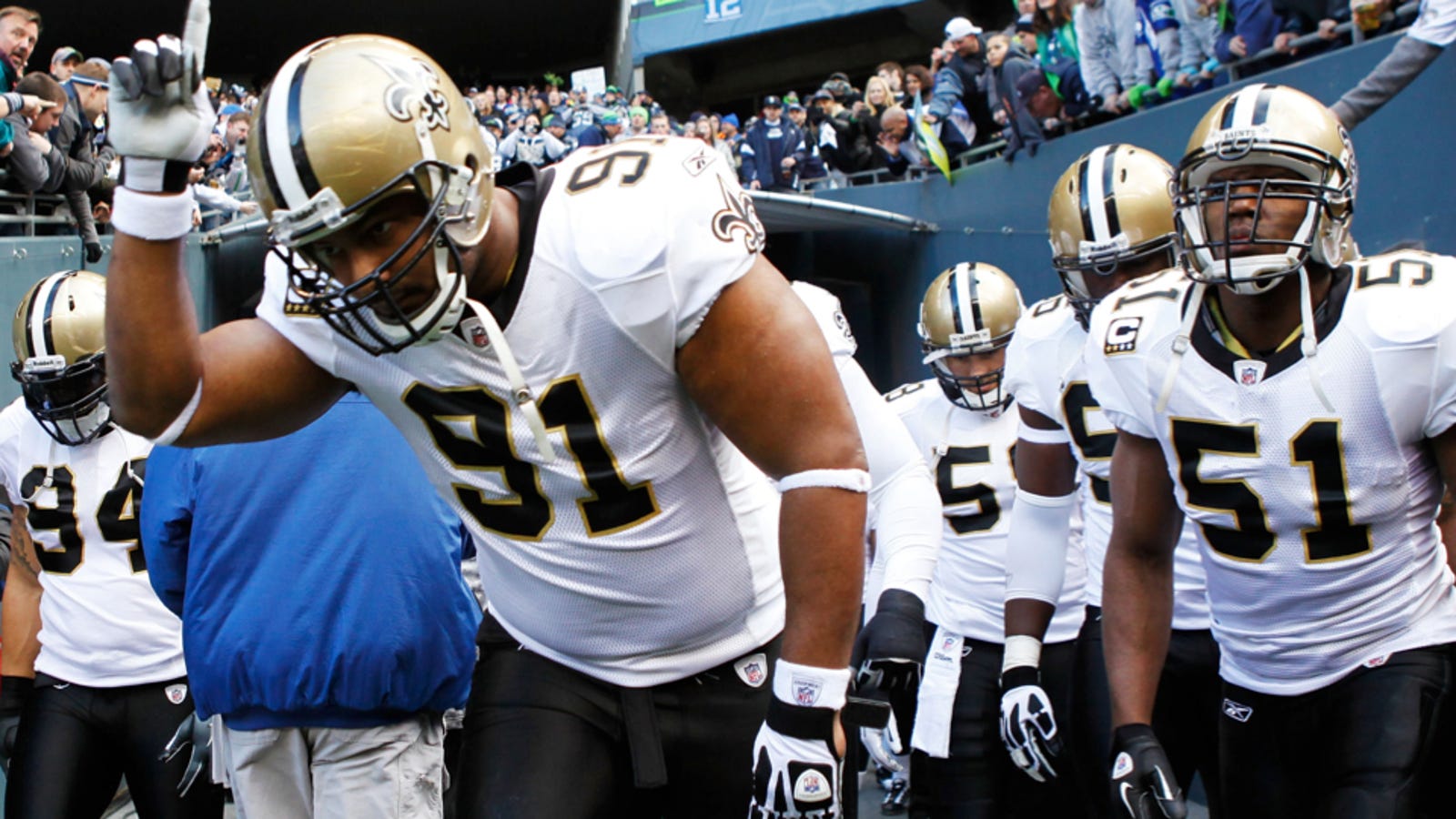 With the increase of production in offense, comes the decrease of defensive prowess we've seen over the years. The Legion of Boom may be the last great defense we see for a while with the way offense's nowadays are putting up both yards and points.
The record for yards given up by a team in a single season is 7,042 set by the New Orleans Saints back in 2012. This record is by far the most likely to be broken in 2021.
To break this record over a 17-game season, a defense would have to allow on average 414.25 yards a game. This past year, three bottom-feeding teams eclipsed that mark fairly easily. The Jaguars, Lions, and Texans each were on pace to break that record over a 17-game period.
You could make the argument that the Texans overall, especially on defense, have gotten worse from last year to this year. Do we really expect the Lions to be that much better this year? Plus we already saw a great team last year, Seattle, be well on pace in the first half of the season to break this record as well.
More so than any other record, this one seems destined to be broken in 2021. I just feel bad for the team that lays claim to this title.