The NFL Draft has turned into one of the biggest sporting events of the year. From the Super Bowl until the end of April, all of the sports and media world is filled with prospect rankings, big boards, and mock drafts galore.
The pre-draft hype is a real thing and it's now the basis for full-on careers. People like Mel Kiper Jr. have created careers on scouting reports and mock drafts.
The draft is also a chance for teams to add top-level talent in order to reinvigorate fans and lay the groundwork for potential championship runs. Every year there is a handful of can't-miss prospects. Players who are so good that no matter where they go, they'll find success.
You would expect all of these can't miss prospects to go at the top of the draft but it doesn't always work out that way. This year, there are six of these can't miss prospects. Some of which we've known for a while, others are gaining hype quickly. Nonetheless, below are the six prospects who will flourish from this draft.
Ja'Marr Chase - WR - LSU -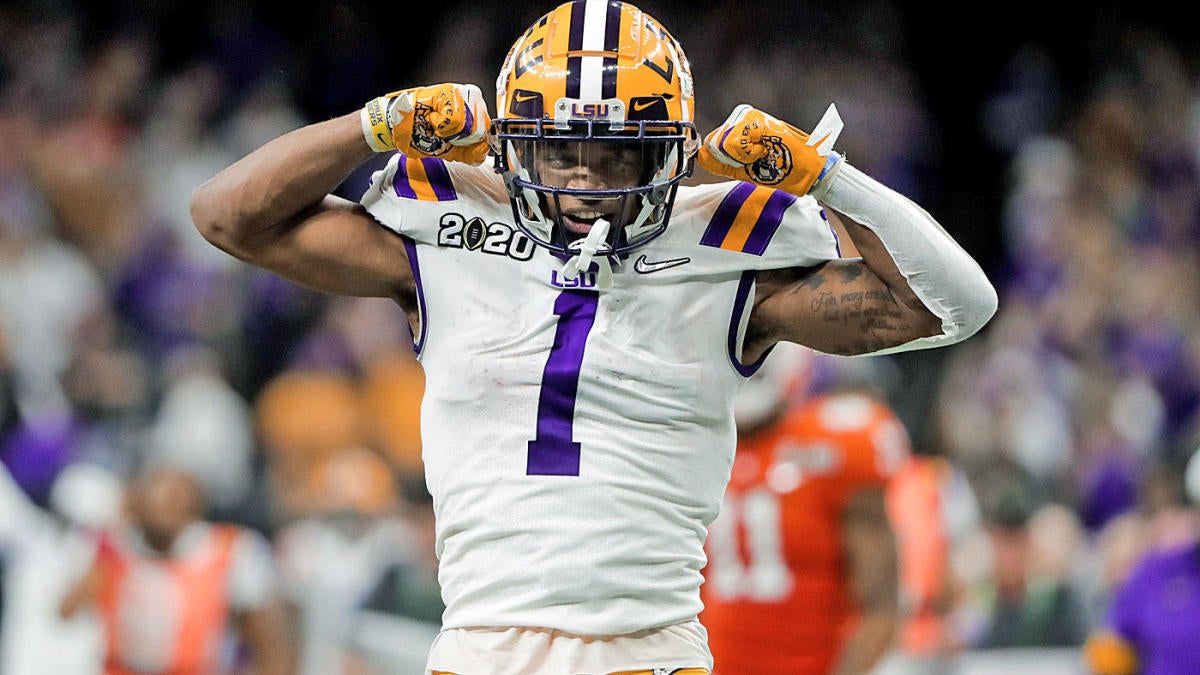 Ja'Marr Chase is simply put the best wide receiver prospect we've seen in a long time. Chase has been successful ever since high school where he was a consensus four-star commit and a top-15 wide receiver in his class via the 247Sports Composite. He committed to LSU and there is where he blossomed into the player that he is today.
As a true freshman, Chase brought in 23 receptions for 313 yards and three touchdowns. But it was his sophomore season that soon put every draft scout on notice. Chase in 2019 caught 84 passes for 1,780 yards and 20 touchdowns with Joe Burrow as his quarterback. Chase was a unanimous All-American and won the Biletnikoff Award over CeeDee Lamb, and Michael Pittman Jr.
The fact is, if Chase was allowed to enter the draft last season, he would've been the first wide receiver taken. 2020 is no different. The near 6'1 wide receiver at his pro day tested off the charts in many of the drills. His 40-yard dash of 4.34 seconds and his vertical jump of 41" rank in the 95th percentile among all wide receivers. His overall attributes actually are similar to D.J. Moore, who's already one of the better wide receivers in the league today.
Chase has top-five wide receiver talent written all over him. He could come into the league and do what Justin Jefferson did as a rookie and maybe even more. The Bengals would be silly to pass up on Chase at pick five. He's already a can't miss prospect, parlay that with the fact that you can reunite him with Burrow and this becomes a match made in heaven.
Caleb Farley - CB - Virginia Tech -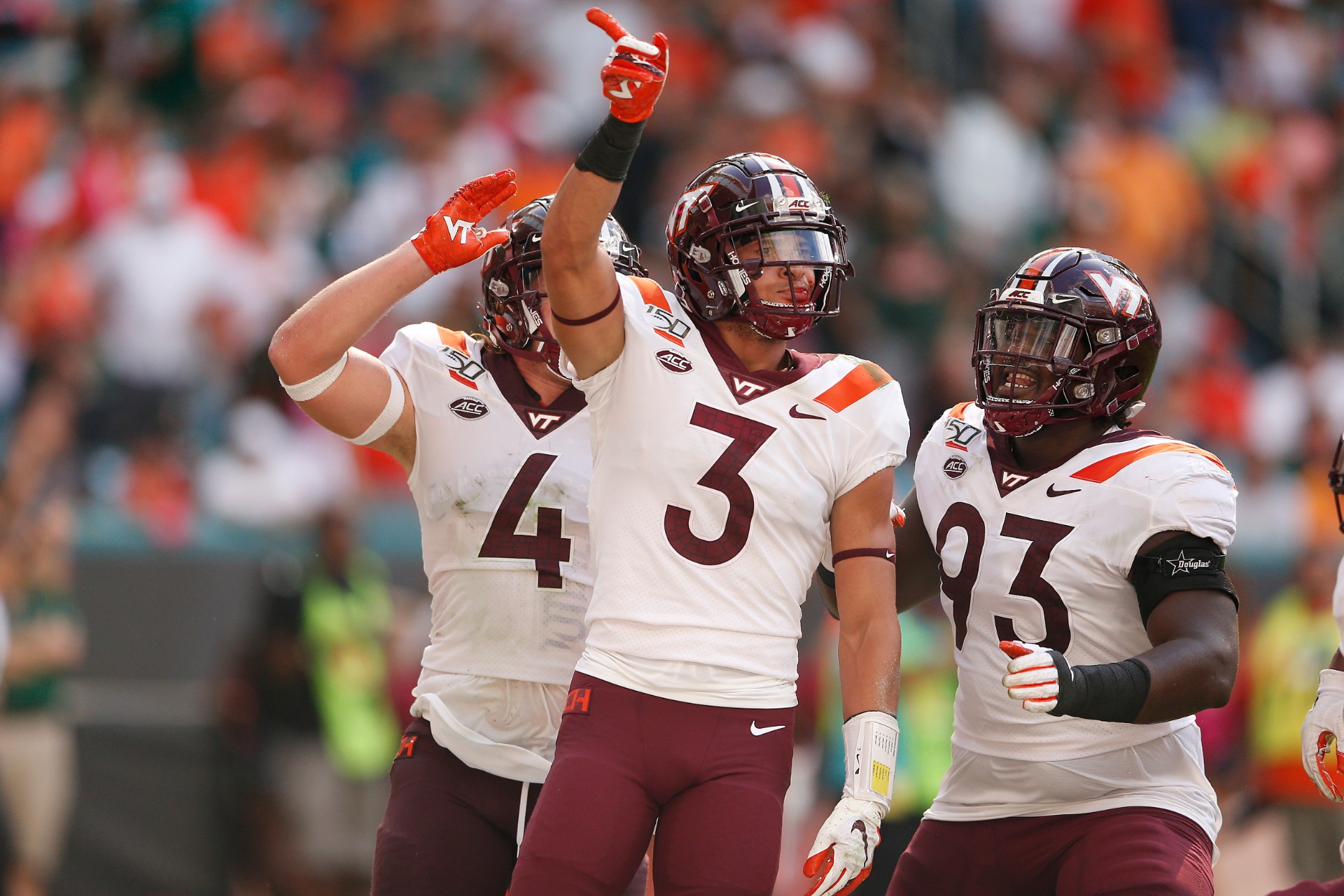 Are Jaycee Horn and Patrick Surtain II safer picks? Sure. Josh Rosen by many was considered a "safer" pick over Josh Allen. How did that turn out?
Horn and Surtain are mocked higher than Farley due to the fact that they're healthier and they've played more recently I get that. Both should be great cornerbacks in the NFL. But by far the best cornerback prospect in this draft is Caleb Farley out of Virginia Tech.
The thing that makes Farley so dangerous is his ability to man cover better than the others. Horn, Surtain, and others may succeed due to their system. For example, if one of them goes to Dallas, who runs the Seattle scheme on defense, both could be successful. The reason why Darelle Revis was better than Richard Sherman is due to the fact that you could leave Revis on an island whereas Sherman is a zone corner. I can use that same analogy with Farley in this draft.
His ability to play man better than anyone in this draft makes him the true CB1. Is his injury to his back concerning? Absolutely. Farley also didn't play a snap in 2020 which is certainly concerning. However, when he's healthy he's a true lockdown corner that any team can leave on an island. He has the speed to make up ground on most any wide receiver in the league and has a body that you can only marvel at.
At 6'1 and 207-pounds Farley's height is in the 81st percentile whereas his weight is in the 93rd. At 33 ⅜" Farley's arm length is some of the longest among cornerbacks.
All in all, Farley is faster, bigger, and longer than most corners in this draft. If he can stay healthy he can and will be the steal of the draft.
Trevor Lawrence - QB - Clemson -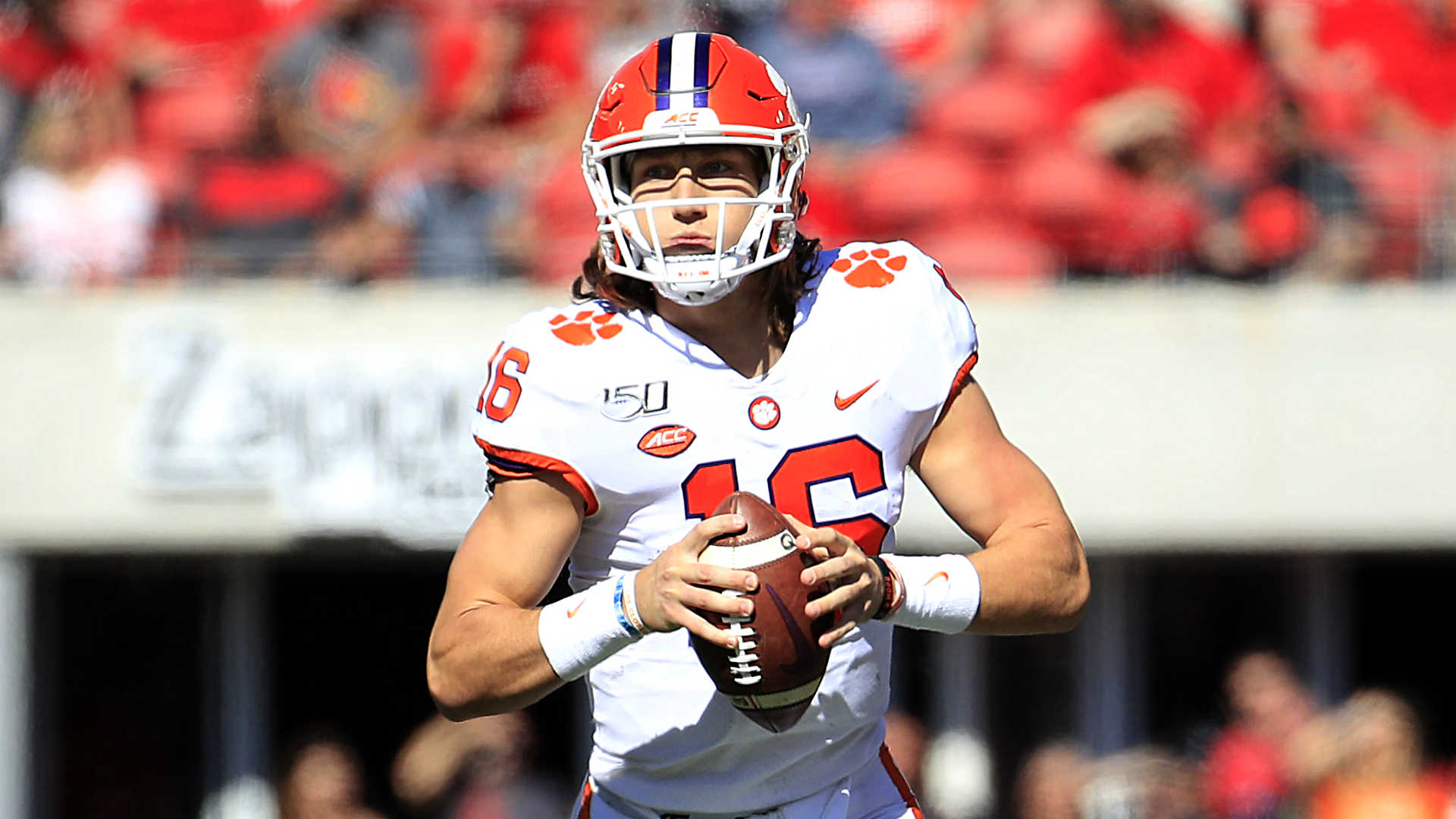 Trevor Lawrence has been the consensus number one pick since he was in high school. Then as a true freshman, he took down Alabama in the National Championship thus cementing him as the next great quarterback prospect. Lawrence may be the most polished quarterback prospect to come out since Andrew Luck in 2012. You can even make the argument that Lawrence is better.
Lawrence at nearly 6'6 and 213-pounds has similar physical traits to Eli Manning. Imagine Manning but far more talented. Lawrence in each year at Clemson was a top-10 quarterback in college football via PFF. 
Lawrence in his three-year Clemson career completed ⅔ of his passes for 10,098 yards with 90 touchdowns to 17 interceptions. More impressively, he got better each and every year. His completion percentage, passer rating, yards per game, and touchdowns per game increased each and every year.
While his winning hasn't reached the heights of his freshman year, there is no doubt that Lawrence is one of the better quarterback prospects we've ever seen and will be a sure-fire success in the NFL.
Kyle Pitts - TE - Florida - 
Kyle Pitts may be the best tight end prospect ever. Some scouts believe so. Some even think he's better than Trevor Lawrence.
Pitts is a wide receiver in a tight end's body. He has wide receiver speed and intangibles but can also block in the run game and is a total mismatch against anyone who covers him. Patrick Surtain is considered by many to be either the best or second-best cornerback in this draft. Even he couldn't cover Pitts.
Pitts last season earned a 96.2 PFF grade making him the best tight end in the nation. The 6'6 240-pound tight end was a unanimous All-American last year as he caught 43 passes for 710 yards and 12 touchdowns for Florida in just eight games.
Most every measurable for Pitts is in the 90+ percentile. His 40-yard dash is among the fastest ever for a tight end. His height and wingspan are also near the upper echelon for tight ends. His closest comparison physically is to the greatest tight end ever, Rob Gronkowski.
Pitts can jump into any offense in year one and be a 60 reception 800 yards and six touchdown weapon for an offense. He's as electric as they come at the tight end position. This is likely why he's projected to be the first skill position player off the board.
Penei Sewell - OT - Oregon - 
Sewell is a generational talent at the tackle position and a guy who will make life difficult for every defensive lineman for the next decade at least. While he opted out last year, Sewell in 2019 earned a PFF grade of 95.8. That is the single highest grade that PFF has ever given to an offensive tackle in college football.
The Oregon Duck played in 927 snaps last season and was a critical part of the Oregon offense and Rooke of the Year Justin Herbert's success.
Sewell stands at 6'5 and 331-pounds via his pro day, making him a short but stout tackle. Sewell's 40-yard dash, bench press, and broad jump all test in at least the 80th percentile among all tackles.
While where he ends up is still a mystery, his talent isn't. Sewell has All-Pro status written all over him. Whoever lands him will be as happy as Chris Ballard was to land Quenton Nelson at pick six in the 2018 draft.
Zach Wilson - QB - BYU -
Yes, there are two bonafide studs at quarterback in this NFL draft. One is Trevor Lawrence and the other is Zach Wilson out of BYU.
Wilson has had a Joe Burrow-like glow up this past year. Wilson coming into the 2020 season wasn't on anyone's radar as a top pick in the draft but he's played his way into a lock at QB2 over the likes of Justin Fields and Trey Lance.
After battling injuries for his first few years, Wilson set the football world on fire last year. He completed 73.5% of his passes for 3,692 yards in 12 games. Wilson threw for 33 touchdowns with just three interceptions. He also ran for 10 touchdowns on the ground.
If you're going to use the argument of his level of competition to diminish Wilson you also have to use the argument of who he did it with. His top wide receiver, Dax Milne, may not even be drafted. He was surrounded with sub-par talent and still put up gobsmacking numbers week in and week out.
Now, you have the Chris Simms effect to deal with. In 2017, Simms went crazy over Patrick Mahomes and his workout. The next year, he said Josh Allen and Lamar Jackson were the two best quarterbacks in the draft. In 2020, he had both Joe Burrow and Justin Herbert ranked ahead of Tua Tagovailoa. Safe to say, Simms hasn't missed. Recently, Simms ranked Wilson as his number one quarterback in this draft over Lawrence. 
When you're not as knowledgeable in a subject, always turn to the people who know what they're talking about. Chri Simms knows what he's talking about and he says Wilson is the best quarterback in this class.