This is why we play the games. Every single week upsets happen, players underperform, and the unexpected happens. The Broncos defeated the red hot Dolphins. The Patriots choked their season away against a Texans team that has previously only beaten the Jaguars. The Cowboys revitalized their season against the hot Vikings. You just never know what will happen.
Every week a player, a team, or a unit will disappoint. Whether it's a quarterback that puts up a dud or a team in a must-win that let's down, it's inevitable to happen each week. Below are five massive disappointments that happened in week 11 of the 2020 NFL season.
Bengals Offensive Line -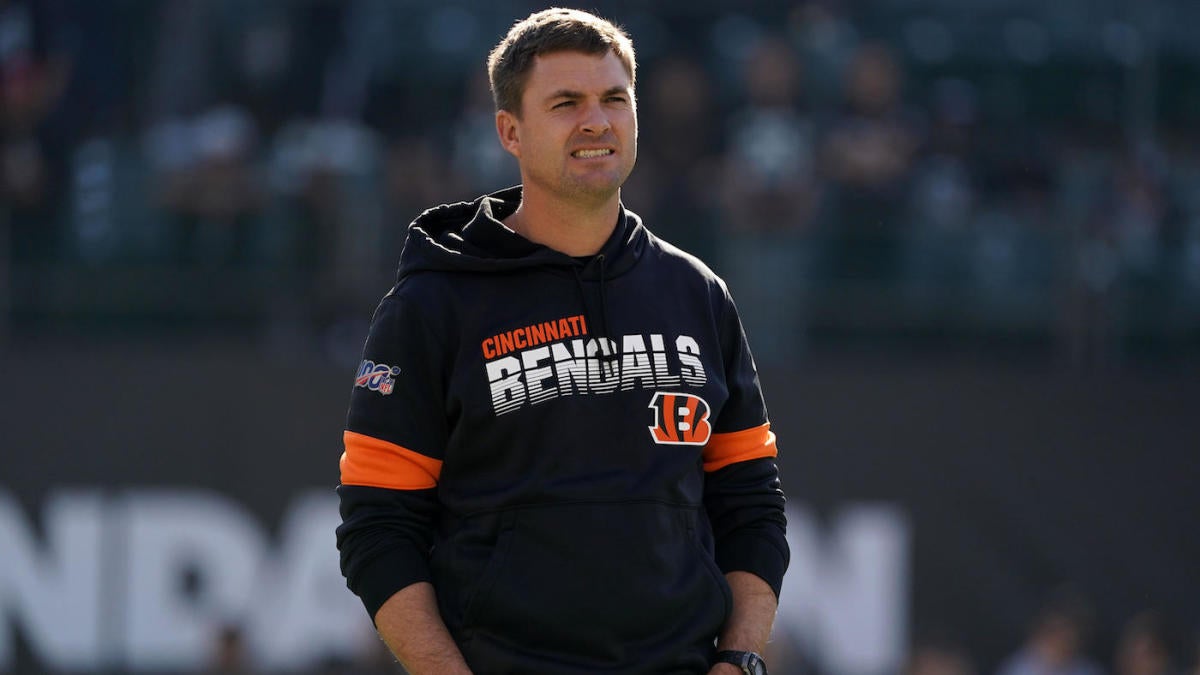 Joe Burrow has been sacked 32 times this season in 10 games. That's third in the NFL. He's taken over the worst team in the NFL from a season ago and has made them not only watchable but a decent football team. They've beaten the 7-3 Titans, tied the NFC East-leading Eagles, and have almost won a multitude of contests.
Joe Burrow, all things considered, was having an amazing season. He's not only showing that he can be a franchise quarterback for the Cincinnati Bengals but also showing he's a borderline top-10 quarterback in the league.
Unfortunately for him and Cincinnati fans for 2020, that has all come to an end. Joe Burrow on Sunday against Washington tore his ACL thus ending his 2020 rookie campaign. Burrow was on his own ten-yard line, standing in the shotgun on a third-down. The pocket collapsed immediately thus causing Burrow to throw it up to Tyler Boyd. Unfortunately, he was sandwiched at his knees by Montez Sweat and Jonathan Allen.
The news is disastrous as Burrow looked like a star in the making and likely still will be. Deshaun Watson tore his ACL in his rookie year and he is doing great. Burrow finishes his 2020 campaign with a 2-7-1 record while throwing for 2,688 yards with 13 touchdowns to just five interceptions. He ran for 142 yards and three touchdowns as well.
The real issue here is the offensive line of the Bengals. They've been atrocious all season and this play was no exception. Even after Burrow left and Ryan Finley came in, the game was still in reach for Cincinnati. Instead, they let Finley be sacked four times for 31 yards.
The Bengals could likely lose out thus finishing 2-13-1. If that were to be true they need to strongly consider taking Penei Sewell out of Oregon who is the bonafide best tackle in this year's draft. For Joe Burrow's sake, this offensive line needs to be improved upon.
Detroit Lions -
For the first time in Matthew Stafford's career, he was shutout on Sunday. The Lions on Sunday had a golden opportunity in front of them. They got to play the Carolina Panthers amid a five-game losing streak. Carolina had no Christian McCaffrey and no Teddy Bridgewater. Instead, XFL superstar P.J. Walker was taking his first NFL start.
The Lions meanwhile were 4-5, and with a win would've been just one game back of the seven-seed in the NFC. Instead, they had their worst showing by far of the 2020 season.
The Panthers' defense has been surprisingly good this season and it all came together on Sunday when they pitched their first shutout. They held Detroit to just 10 first downs, 185 total yards, and even created a turnover. This Panthers squad, particularly defensively is getting better and better each week.
On the flip side though, this was a total meltdown from Detroit. This was their opportunity. With the Vikings ultimately losing to the Cowboys and the Bears in freefall, this was Detroit's chance to make a run at the playoffs as improbable as it may be. Ultimately though, Detroit is going to be Detroit.
Matt Patricia makes Jim Caldwell look like the Coach of the Year. Stafford completed just 54% of his passes for 178 yards. He posted a QBR of 23.0 which currently is the fourth-worst of Week 11. The Lions as a team ran the ball for just 40 yards in this embarrassing loss.
Detroit had a chance to be 5-5 and enter Thanksgiving with a winnable game against Houston. Now, they sit at 4-6, losing in this most disheartening way, and have to face a Houston team with all the momentum. I'm so sorry Detroit Lions fans.
Lamar Jackson -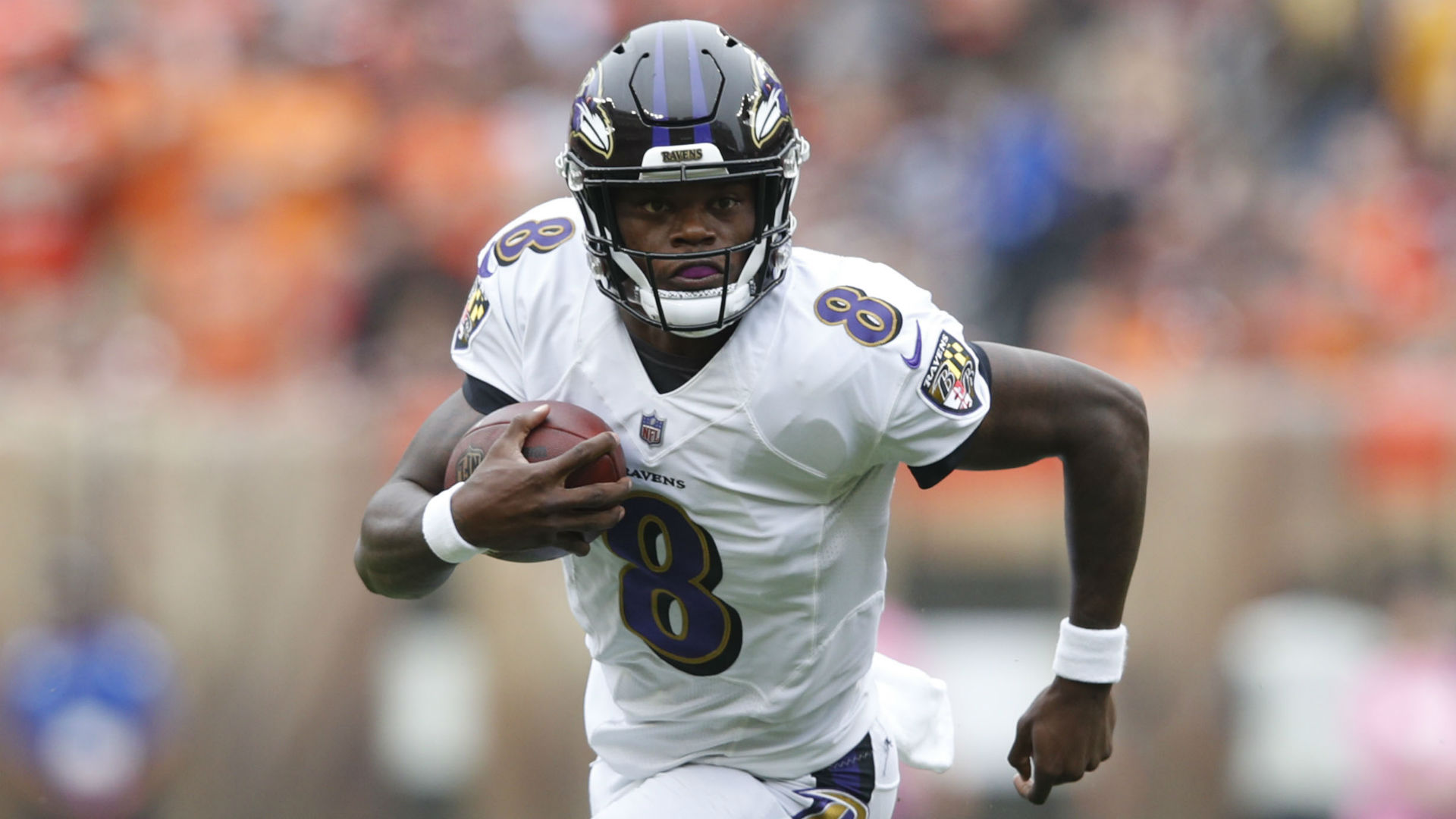 It's been a down year for Lamar Jackson to say the least. In 10 games Jackson still has fewer passing yards than Dak Prescott did in just four and a half games. Jackson in 2020 isn't as mobile as he was last year, and certainly isn't the passer he was last year either.
Jackson across the board isn't the same guy as last year. In 10 games this season he already has the same amount of interceptions as he did all of last year. He's on pace to throw for 12 fewer touchdowns than last season as well. His QBR and passer rating have taken a 20 point hit this season as well.
Jackson has heard the critics this year. Against Patrick Mahomes and the Chiefs, he threw for less than 100 yards and clearly looked like the inferior quarterback. Against one of the best defenses in football, Pittsburgh, he committed four turnovers in a loss. Then finally, against a reeling New England team on the ropes, he cracked under the pressure again. Yesterday against Tennessee though was Jackson's moment to prove everyone wrong.
Last year after a 14-2 regular season including a 12-game winning streak to enter the playoffs, Jackson and the Ravens suffered a horrendous home playoff loss at the hands of the Titans. This week 11 matchup was the former MVP's chance to prove everyone wrong and right the ship. What followed was another clunker.
Jackson completed 17 of his 29 passes for 186 yards with one touchdown and one ugly interception. He also ran the ball for 51 yards on 13 carries. Even with another weapon in former All-Pro wide receiver Dez Bryant, Lamar Jackson and the Ravens offense still doesn't look nearly as dynamic as a year ago.
Now only does this loss raise more questions on Jackson's ability as a thrower. This loss puts them out of the playoff picture for the time being. If the playoffs started today, the Ravens would be the eighth seed in the AFC. Now, they have to go to Pittsburgh to play the Steelers on Thanksgiving, again a team that forced Lamar Jackson to commit four turnovers last time they played.
Yes, there's no doubt the defense let them down especially in overtime. But ultimately, this is a game that Lamar Jackson should've had in the bag.
New England Patriots -
The Patriots are here mainly for the same reason the Lions are. After a series of losses, the Patriots had rattled off two consecutive wins. One barely against the Jets and the other a quality win against the Ravens. The Patriots were 4-5 and in a position to be just one game back in the AFC with a win. Instead, we got maybe the last nail in the coffin to the greatest dynasty in NFL history.
The Cam Newton experiment has not worked so far. In nine games he's thrown for 1,900 yards with four touchdowns and seven interceptions while completing 68.1% of his passes. To Newton's credit, he has run for nine touchdowns this season which is second to only Kyler Murray among quarterbacks.
However, this offense far too often seems lost as if Newton isn't amazing, the passing game really struggles.
What was extremely disappointing was New England's defense. Usually, Bill Belichick's defense is pretty great against mobile quarterbacks. They limited Josh Allen earlier this year, they shut down Lamar Jackson just a week prior. This week though was just a catastrophe against Deshaun Watson and Houston.
Watson torched the New England secondary to the tune of 344 yards and two touchdowns with a 121.9 passer rating. Watson also ran for 36 yards and a touchdown on just six carries. The strength of this Patriots team is their secondary. On Sunday, Stephon Gilmore, JC Jackson, and company let them down.
Consider a New England post-season berth for 2020 officially dead at this point.
Tua Tagovailoa -
What a fall from grace in one week it's been for Miami's signal-caller after his 3-0 start Tagovailoa was quoted with the following "I expected it to be a lot harder."
Yesterday, it was harder.
Tagovailoa didn't get the benefit of receiving a defensive touchdown or a special teams break this week. Against the Broncos, it was all on him and he failed. In 50% of his starts, Tagovailoa has failed to hit 100 passing yards. Versus the Broncos it was more of the same. He completed 11 of 20 passes for just 83 yards with one touchdown and a QBR of 26.5. Tagovailoa was also sacked six times as he looked uncomfortable from the get-go.
Tagovailoa struggled so much that head coach Brian Flores pulled him for Ryan Fitzpatrick. Following the loss, Flores said it wasn't injury related but that Fitzpatrick gave them the best chance to win. Not exactly a ringing endorsement of your rookie quarterback.
For the first time this season, not everything went right for the young quarterback and he failed. What's worse is that Miami was 6-3 and in contention for a playoff run. On paper, they're clearly better than Denver, this should've been an easy win. But alas, it wasn't meant to be.
Hopefully, for Miami's sake, this is just a small bump in a soon to be great career for Tua and not a sign of things to come.