Julio Jones trade rumors have been percolating for a while now. Finally, we have confirmation as per Ian Rapoport the former All-Pro wide receiver had requested a trade months ago.
Jones, prior to that announcement, made headlines on "Skip and Shannon: Undisputed." Shannon Sharpe called Jones on live tv and asked Jones about his future. When asked about Atlanta, the Falcons wide receiver said "I'm out of there."
It makes the most sense for Atlanta to trade Jones after June 1st. If traded after that date, Atlanta could save around $16 million in cap space in 2021.
We know Jones is leaving, the lone question now is who is going to acquire him? Below are five candidates that make the most sense for Jones' services.
Baltimore Ravens -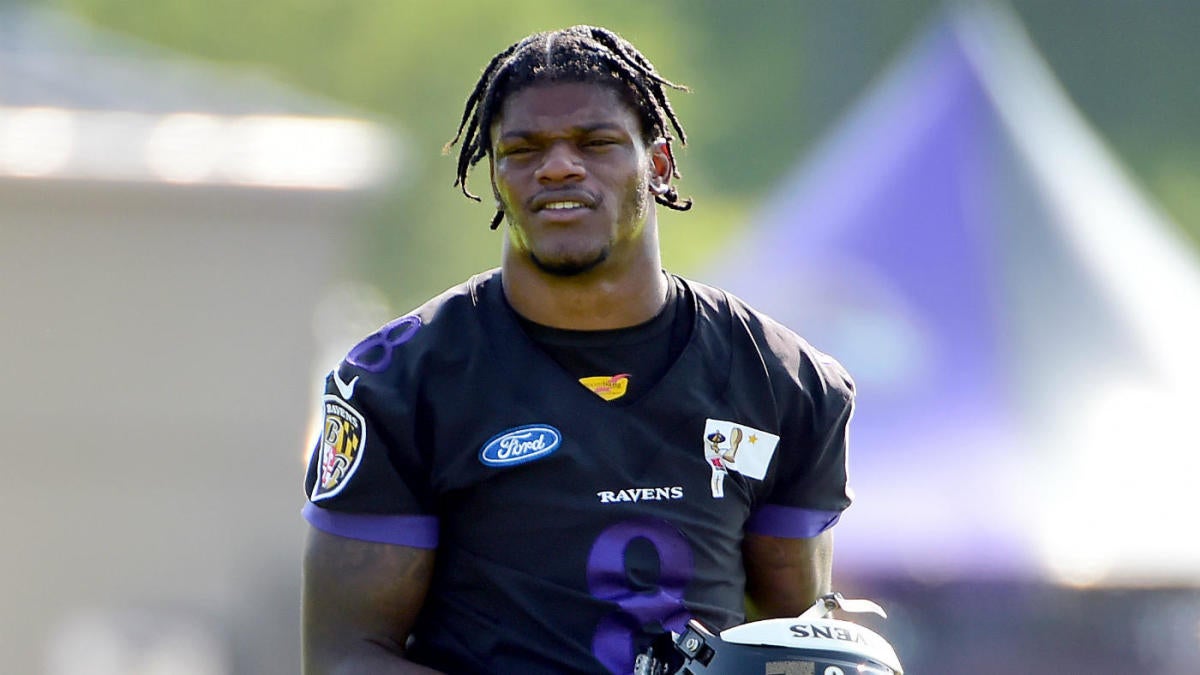 We all know that the Ravens are in desperate need of wide receiver help. Baltimore's best wide receiver for the past few years has been Marquise "Hollywood" Brown, which at the end of the day isn't good enough. In two years he's hauled in 104 receptions for 1,353 yards and 15 touchdowns.
Baltimore, knowing they need more help, signed Sammy Watkins in free agency. They also used two draft picks to select Rashod Bateman in round one and Tylan Wallace in round four. Still, that care isn't good enough to compete with some of the other freaky wide receiver cores in the league.
Does Julio Jones really want to come here and spend most of his time blocking? Who knows. But Baltimore could certainly use him. The good news for Jones is there won't be a whole lot of pressure on him to be this dominant force of nature he has been. He can come in, block, and as long as he can come down with five or so big catches a game, that's all Baltimore needs.
Green Bay Packers -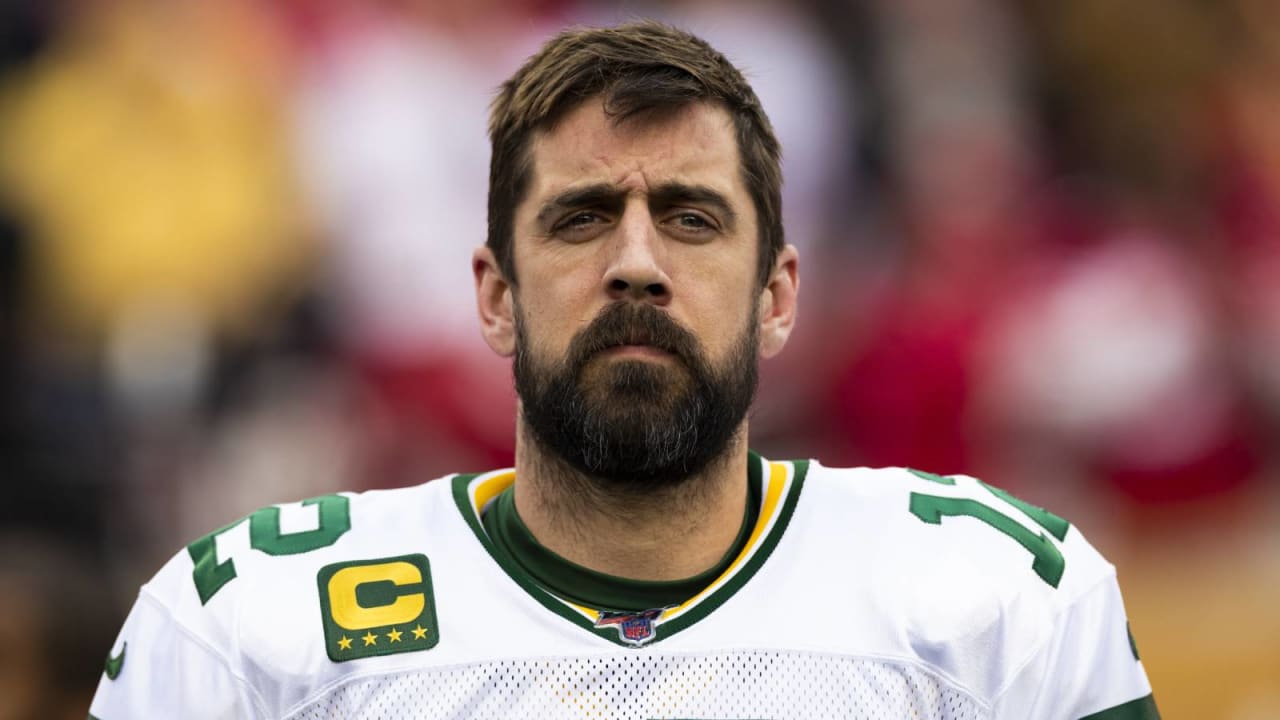 The recent drama with Green Bay and Aaron Rodgers has been must-watch tv. As of late, Green Bay has offered an extension to Rodgers and the MVP has responded by not being present at OTA's. If Green Bay really wants to make Rodgers happy, why not trade for Jones?
We know that Rodgers wants more help. He doesn't want it to all be on him. Davante Adams is amazing, truly a top-five wide recevier in the NFL. But outside of that, Rodgers doesn't have much. Bringing in Jones would give Rodgers the help he needs and help alleviate some of that tension between him and the organization.
Rodger's second-best receiver last year was Marquez Valdes-Scantling, who recorded 33 receptions for 690 yards and six touchdowns. Now imagine last year's Packers offense with Jones in that spot instead of Scantling.
Indianapolis Colts -
The Colts simply put have one of the best overall rosters in the entire NFL. From top to bottom they are stacked. They went 11-5 and made the playoffs last year with aging Philip Rivers among all quarterbacks. That's a testament to how amazing their offensive line and the entire team are. Now they improve on that by bringing in former Philadelphia Eagle, Carson Wentz.
If one area is lacking however it is the wide receiver core. As of this writing, their predicted depth chart at that position is T.Y. Hilton, Michael Pittman Jr., and Parris Campbell. Sure, that has a lot of potentials, but it's a lot of unknown as well.
Pittman Jr. showed great promise as a rookie last season with 40 receptions for 503 yards and a touchdown. Campbell meanwhile has been riddled with injuries while Hilton has reached the tail-end of his career. If the Colts could upgrade here, they should. What better way to help out their new franchise quarterback than to bring in a new weapon for him?
New England Patriots -
The Draftkings' favorite to land Jones at +400 is the New England Patriots. That makes a lot of sense for a few reasons. For starters, New England has a weak wide receiving core. Even after signing Nelson Agholor and Kendrick Bourne, they still don't have much to work with. Also, the Patriots have been the biggest spenders this free agency period.
New England, probably upset at the fact that Tom Brady won the Super Bowl in his first year without them, are desperate to climb their way back to the mountain top. The problem is their quarterback, Cam Newton. To be frank, he isn't that good.
While Newton is an exceptional runner, his days of throwing dimes are over. Last season he had more interceptions than passing touchdowns... and they still somehow won seven games. If you were to give a struggling quarterback like Newton a weapon like Jones, New England certainly could return to its dominant former self.
Tennessee Titans -
That brings us to Tennessee. The Titans and Jones pair has gained a lot of steam as of recent. Offensive Player of the Year Derrick Henry reached out to Jones on Twitter asking him to come to Tennessee. Pro Bowl wide receiver A.J. Brown even has offered up his jersey number, 11, to Jones if he were to come.
The Titans certainly have a need for Jones as well. Their offensive firepower is lacking after losing both Corey Davis and offensive coordinator Arthur Smith this off-season. The Titans are a running team make no mistake about it, but they live and die by the play-action. What if Brown gets doubled? Who will you throw to now? Step in Julio Jones.
Jones would serve as the perfect Davis replacement as he's essentially another older more experienced A.J. Brown. Especially considering the fact that Jones could end up in Indianapolis, Jones should be high on Tennessee's priority list.