The NFL schedule dropped last night and there are a million things to talk about. We now know the biggest season ever will start with the Super Bowl Champion Tampa Bay Buccaneers hosting America's team.
With the schedule being released, while far away, we're one step closer to football being back. Even though we don't know the final 53-man rosters and some free agents are still available, we still have a good idea based on the schedule who will be good and who won't.
There are a lot of things to talk about in regards to this year's NFL schedule. But below are five of the biggest takeaways of the NFL schedule drop.
Brady vs. Belichick - 
We finally get Tom Brady vs Bill Belichick. This rivalry essentially writes itself. Brady finally leaves Belichick after nearly two decades of dominance and immediately wins a Championship with his new team while Belichick fails to make the playoffs. You know Belichick is seething at the opportunity to go 1-0 against his former disciple.
The Patriots last year were 7-9 but that's not all Belichick's fault. They had a new quarterback who came in late and ended up getting COVID-19. They also had to deal with the most opt-outs of any team last season. It's wildly impressive that considering the circumstances, New England still went 7-9.
But as we know, that isn't good enough for New England. To get back to their dominance, the Patriots spent more money than any other franchise this off-season on free agents. The new acquisitions include Nelson Agholor, Hunter Henry, and Jonnu Smith among others. The Patriots and their new and improved roster get to see just how good they are very quickly as in week four on Sunday Night Football they'll host Tom Brady.
Brady not only gets to return home but he has a chance at history during this game as well. Brady has a chance to become the fourth quarterback in NFL history to defeat all 32 teams, joining Drew Brees, Brett Favre, and Peyton Manning. Brady also has a chance to become the NFL's all-time leader in passing yards this game.
Brady in 2020 averaged 289.6 yards per game. He's 1,154 yards away from passing Brees on the all-time list. If he kept up that average, Brady would break the record in week four against his former team.
You could make a whole video about all the potential storylines when it comes to this game. We're just happy this comes early in the season and it's in primetime. This might be the most talked-about game of the year.
Christmas Game is Back - 
Last year we got the Saints vs Vikings on Christmas day. It ended up being a blowout victory for the Saints as they won 52-33. But, in the game, Alvin Kamara set an NFL record with six rushing touchdowns. It was the first time in three years we got the NFL on Christmas. Usually, Christmas is slated for the NBA, but for the second year in a row, we get the NFL on Christmas. This year, it's a double-header.
At 4:30 Eastern time, we get the Browns visiting the Packers. That's a primetime matchup if I've ever heard one. If Aaron Rodgers stays in Green Bay, then this game could have heavy playoff implications for both parties. After that, we're then treated to the Colts visiting the Cardinals.
Indianapolis made the playoffs last year and now with the addition of Carson Wentz are the perceived AFC South favorites. While many also think this could be Arizona's year to make a run into the playoffs. Usually, on Thanksgiving, we get one game that makes you scratch your head as to "why would they pick these teams?" For Christmas though the NFL is not pulling any punches as we get four teams who could be deep in the playoff race at this point in the season.
Every Team gets a Primetime Opportunity - 
Every single team gets the opportunity to play in at least one prime-time game this season. This is awesome as it allows every team to prove themselves in front of a huge audience. Even the small market teams and teams who aren't expecting to be good have a chance to show off.
In week four, we get Trevor Lawrence vs. Joe Burrow on Thursday Night. Even the Texans will have their opportunity to impress the nation as they take on the Panthers a week prior on Thursday.
Not all teams are created equally. Dallas is the richest franchise in the world, thus they will be on primetime the most. Nonetheless, it's cool to see every team at least get one chance to play under the brightest of regular season lights.
The NFL Expects Dallas to be Good -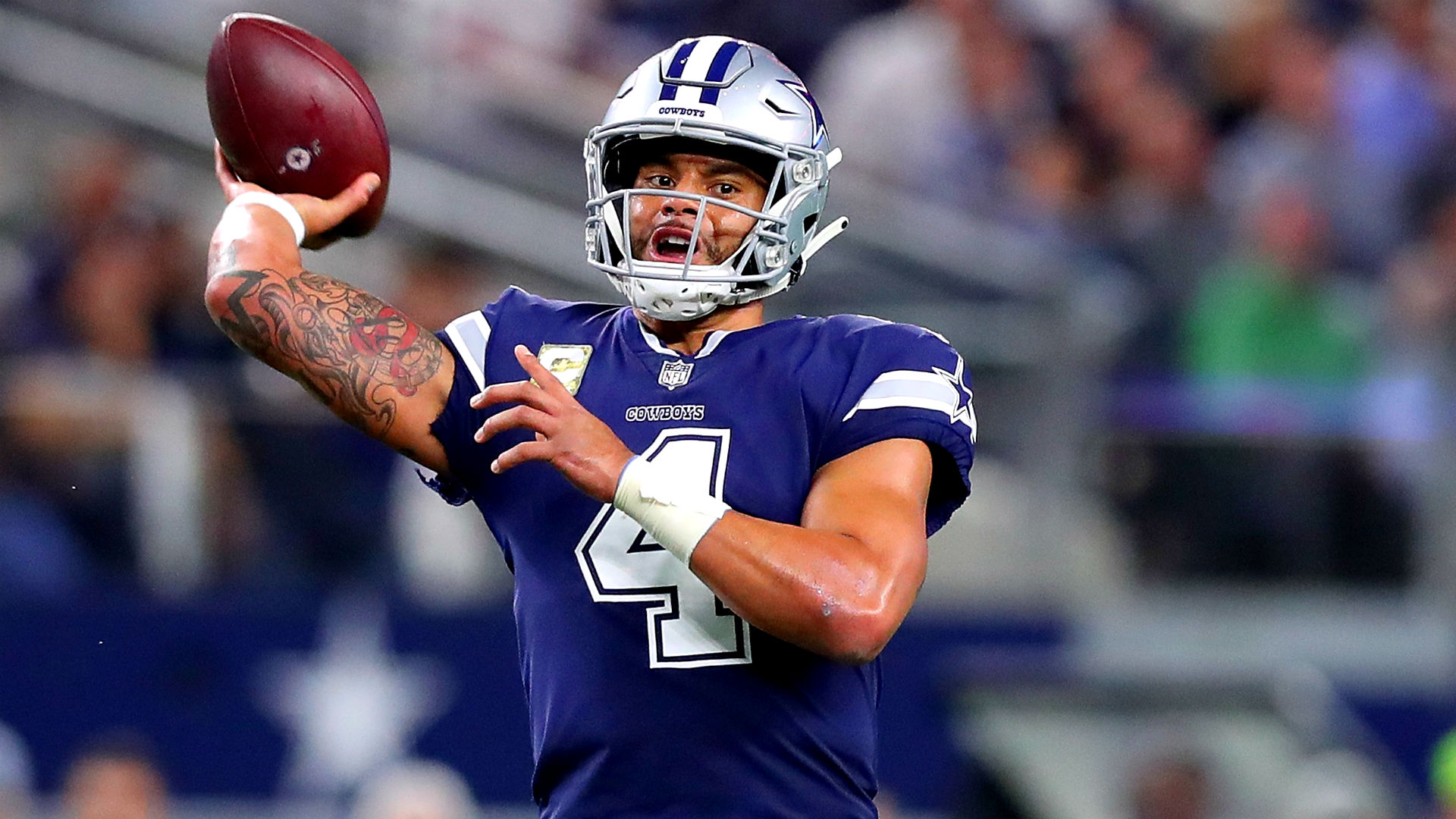 Speaking of Dallas, the NFL expects them to be really good this year. There's a lot to be excited about if you're a Cowboys fan, but so is every year. The Cowboys enter every year with a lot of hype. However, this year feels different.
Dak Prescott has a new contract, the Cowboys have weapons galore, and they drafted pretty much exclusively defense in this past draft. Dallas was rewarded with the opening game against Tampa Bay and five primetime games throughout the season, tied for the most this year.
The Buccaneers, Chiefs, Cowboys, 49ers, Packers, Rams, Ravens, Saints, Seahawks, and Steelers, lead the way with five primetime games each. The common trend among these ten is that almost all of them are serious Championship contending teams. Yes, the Cowboys are in this spot cause they're the richest franchise in professional sports. But they also wouldn't be here if the NFL didn't think they would be any good.
NFC West Hype is Real -
The NFC West has a total of 18 primetime games. The 49ers, Rams, and Seahawks all have five while the Cardinals have three. This is obviously the most of any division and for good reason. Most people think already that the NFC West is the toughest division and this just adds to that fire.
Realistically, the 49ers, Rams, or Seahawks could be the NFC's representative in the Super Bowl. Those three along with Green Bay and Tampa Bay are the five favorites in the conference. Arizona, while not a Super Bowl favorite, is definitely in the running for a playoff spot.
This division could easily send all four teams to the playoffs with this new 14-team format. If any division is going to do it, it's the NFC West.