The NFL playoffs are the ultimate pressure cooker. If you want to know what your team or players are really made out of it, wait until they play in January football.
The best of the best rise to the occasion and get the job done. In this particular post-season were going to look at a different group of players who are under pressure.
Not Tom Brady, Aaron Rodgers, or Russell Wilson. They're established names whose legacy won't be completely damaged with a post-season loss this year.
Instead, below are five names who's legacies could be tarnished and or careers could be over with a loss or a bad performance this post-season.
Josh Allen -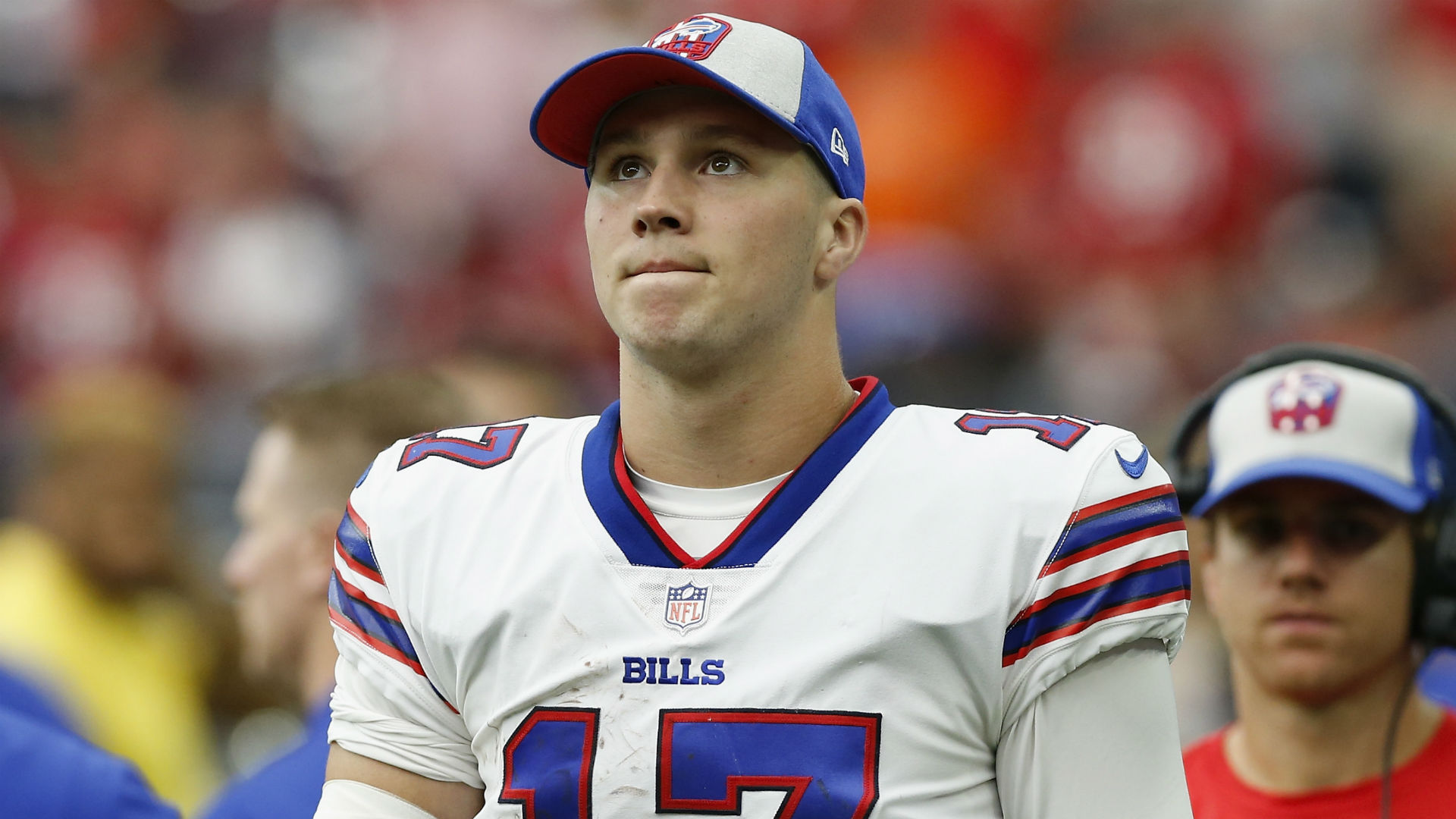 Josh Allen's progression from rookie year to his sophomore season was monumental. The Bills went 10-6 and made the playoffs where they went on the road to Houston. After a valiant effort, Allen and the Bills fell short in overtime.
Allen parlayed that success into having an MVP type of season this year. The Bills went 13-3, won the division, and received the second seed in the AFC. Allen completed over 69% of his passes for 4,544 yards with 46 total touchdowns.
Many believe that not only can Buffalo compete with Kansas City, but that they are actually pound-for-pound the best team in the NFL. In order for Buffalo to prove that they have to keep this hot streak going in the playoffs.
Buffalo is the first team since the 2014 Seahawks to enter the playoffs by winning six consecutive games by at least 10 points. Those 2014 Seahawks went on to go to the Super Bowl that year.
If Josh Allen and the Bills were to lose to the Colts thus going one and done, there will be a lot of question marks surrounding Buffalo this off-season. It'll feel a lot like the Ravens and Lamar Jackson last season.
It's up to Allen to shut up the critics from his draft night once and for all and become a made man.
James Conner - 
Despite the Steelers ending the season 1-4, throughout the totality of the NFL season, their 12-4 record shows that they are one of the league's best teams overall. They have a top-level quarterback with experience in Ben Roethlisberger. They have three great wide receivers, an amazing offensive line, and a legit top-five defense.
The Steelers' one clear weakness is the run game led by James Conner.
Conner since his Pro Bowl year in 2018 has essentially been on a downward spiral in terms of production. This year, despite playing in 13 games, he finished with just 721 rushing yards and six touchdowns on just over four yards a carry.
The Steelers have shown this season that they are clearly at their best when Conner and the running game is effective thus taking some of the load off of Roethlisberger's shoulders.
The thing that adds more pressure than ever for Conner, is that this a contract year for him.
If he becomes a no-show this post-season and Pittsburgh gets bounced early, then they'll have no choice but to move on from him. Conner is already at the point where no team in free agency is going to pay top dollar for him, so he needs to do whatever he can to raise his price as high as possible.
This is a huge post-season for Conner.
Lamar Jackson -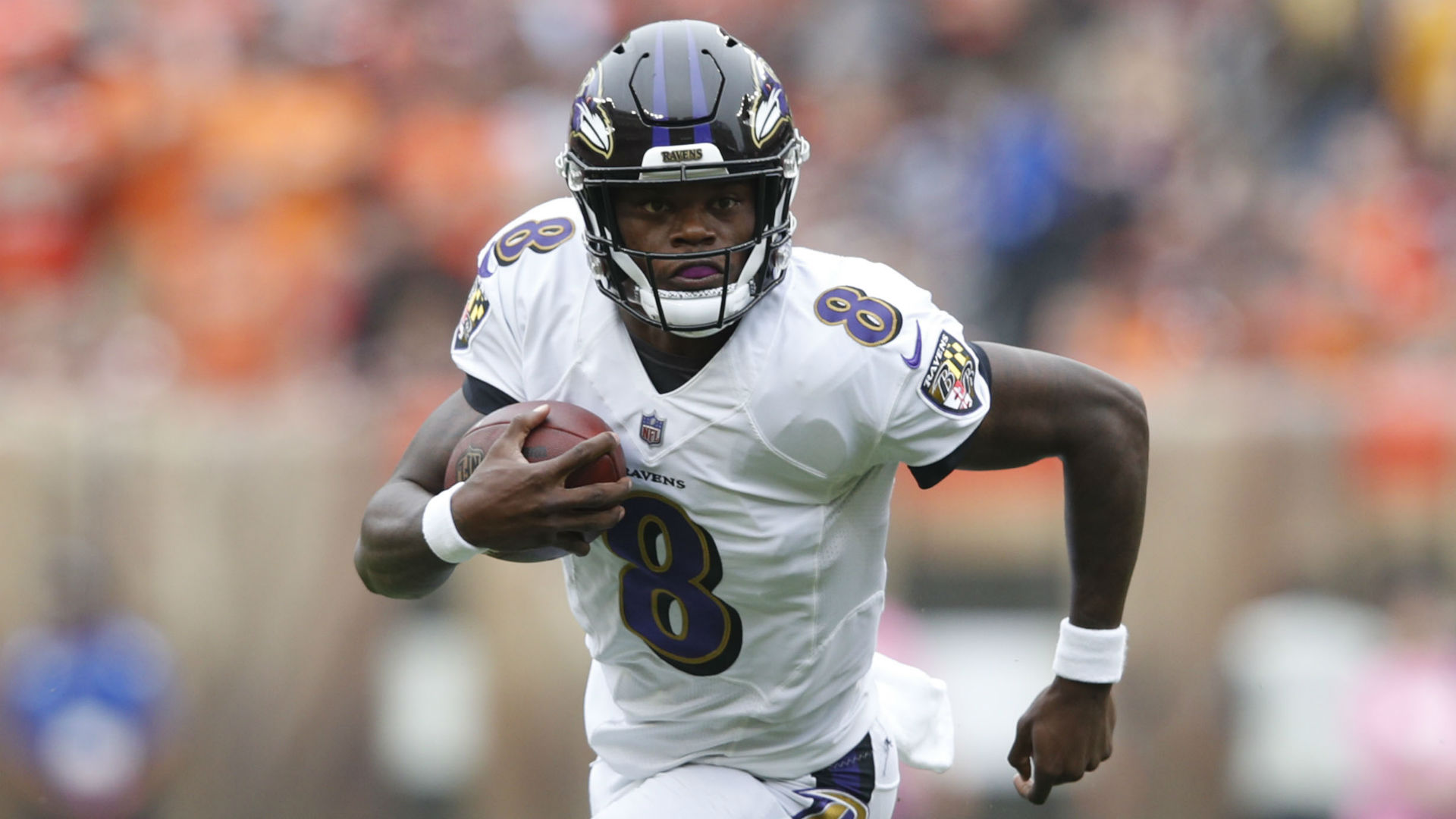 Lamar Jackson is one of the most dynamic players in the history of the NFL. Looking at his numbers, it's clear to see his value.
He has a career record of 30-7. He has a career passer rating of 102.6. Since he entered the league, he's yet to throw a red zone interception, and he's the only quarterback ever to have back-to-back 1,000-yard rushing seasons.
There's one glaring omission on Jackson's resume though. His playoff performances.
Jackson so far in his career is 0-2 in the playoffs. He's combined to throw for 559 yards, three touchdowns, and three interceptions while completing just 51.14% of his passes. He's also yet to rush for a touchdown in the playoffs.
Just to get his first playoff win is enough pressure for Jackson. Now, looking at who his opponent is, and you can add an extraordinaire amount of more pressure to the equation.
Jackson in the wild card round is facing off against the same team that knocked him out of last year's playoffs, the Tennessee Titans.
Last year, Baltimore was the number one seed in the AFC. They received a bye and got to host the six seeded Titans. The road warrior Titans came into Baltimore and punched them right in the mouth as they won 28-12 in a contest that wasn't remotely close.
There's a ton of pressure this year on Jackson as not only does he have to win his first playoff game but he has to get revenge on the team that shocked them last season. If Jackson goes one and done again, there will be a narrative created on him that he just can't win in January.
No one in Baltimore wants that narrative.
Cody Parkey - 
Realistically, Cleveland doesn't have any pressure this post-season. Their goal was just to make it here, and they did that. They also exceeded expectations by winning 11 games. That's massive for the Browns and coach Kevin Stefanski.
Cleveland is also facing an uphill battle now due to the fact that they will be without Stefanski, along with Joel Bitonio and Olivier Vernon in the wild card round due to positive COVID-19 tests.
Stefanski is on the shortlist for Coach of the Year, while Vernon is their second-best pass-rusher and Bitonio is one of their best linemen. Now, no one really expects the Browns to go into Pittsburgh and win this game.
Baker Mayfield, even if he loses, still showed enough to receive a second contract from Cleveland so there isn't a ton of pressure on him either. The person under the most pressure for Cleveland is, believe it or not, Cody Parkey.
We all know about the "Double Doink." It's easily one of the most infamous moments in recent playoff memory.
Since then, Parkey has tried to scrub his image squeaky clean. After only playing three games last year for Tennessee, he's finally found a home in Cleveland.
In 15 games this season he's made 10/11 kicks and 43/47 extra points. Not a bad year by any means. If Cleveland wins this game, it's going to be a close one. By no means are the Browns going to blow out the Steelers.
That means in that scenario, Parkey is going to have to be perfect to keep Cleveland in it.
One minor slip up, or one huge miss again, and Parkey's career could be over.
Mitch Trubisky -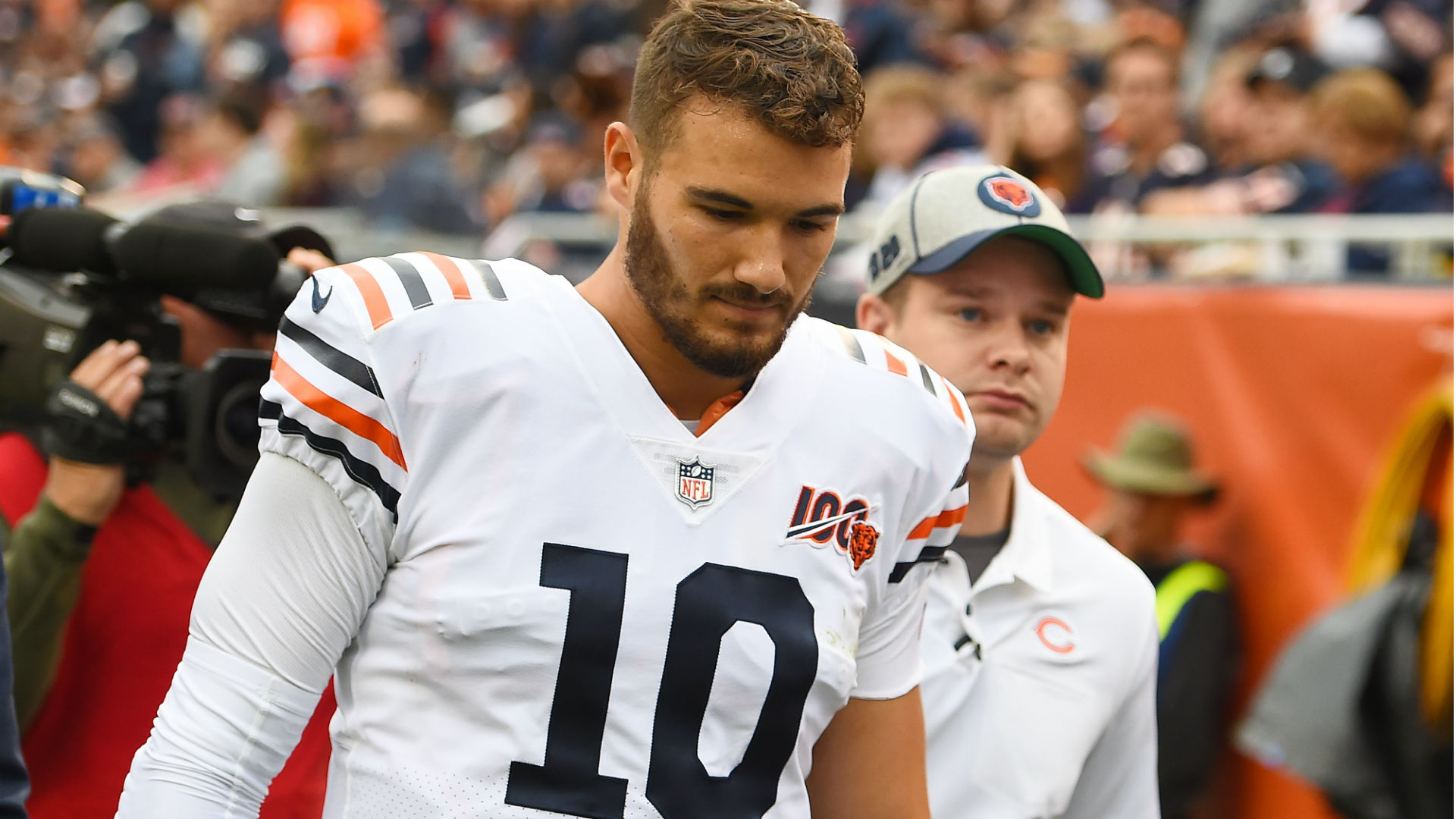 No one expects Chicago to win this game. It's not happening.
The pressure on Mitch Trubisky isn't to win this game. The pressure on him is to play well and receive a second contract from Chicago or someone else.
Matt Nagy and the Chicago coaching staff made the switch back to Trubisky prior to their week 12 Sunday night game against Green Bay. Since that game, the Bears have gone 3-3, finished 8-8, and snuck into the playoffs.
Trubisky in those six starts has completed over 70% of his passes for 1,495 yards with 10 touchdowns to just five interceptions. Most notably from weeks 13-16, the Bears for the first time since 1965 scored at least 30 points in four straight games.
With Trubisky back out there for Chicago, the offense has looked as dynamic as it possibly could be. He's been the spark that they've needed.
Now, he gets to take on New Orleans and that vaunted defense. The Saints get after the quarterback as much as anyone. They finished with 2.8 sacks a game, which is a top-ten mark in the NFL. Trey Hendrickson as well was top-three in sacks this season with 13.5.
If Trubisky plays well and keeps this game close, he could be looking at another contract. If he stumbles and struggles mightily then he may be relegated to a backup role for another team in 2021.