After months of waiting out the pandemic wondering if we would even be lucky enough to have a football season, it's here. Even with a short offseason and no fans, we still get to see 22 guys line up in between the lines for 4 quarters every Sunday. Along with football season comes fantasy football, survivor pools, and best of all good old fashion sports betting. I've scavenged through all the games and I have 3 locks that should quench your betting thirst.
Jets @ Bills: Under 38.5
Last year neither team scored over 20 points in either matchup; the second game ended with 19 total points. I believe this abridged offseason should bode well for good defenses like both of these teams have. Not to mention, Allen and Darnold have been in their systems for a good amount of time now, they are still young and raw, and would stand to benefit from a more quality offseason. The Jets tried to help Darnold this year by going for an offensive tackle and a receiver in the first two rounds, but neither will likely be a factor in this game. Becton is a very raw prospect who will need time to develop and Denzel Mims has been ruled out with a hamstring injury which leaves Darnold with as little offensive help as last year. The Jets did lose Jamal Adams but Marcus Maye is a young safety poised for a breakout season and the rest of that unit should be at least average like they were last year. The Bills defense was one of the best in the league last year; the most points they gave up at home all year was 24 to the Ravens. Look for a low scoring game with good defense and sloppy quarterback play.
Bengals @ Chargers: Chargers -3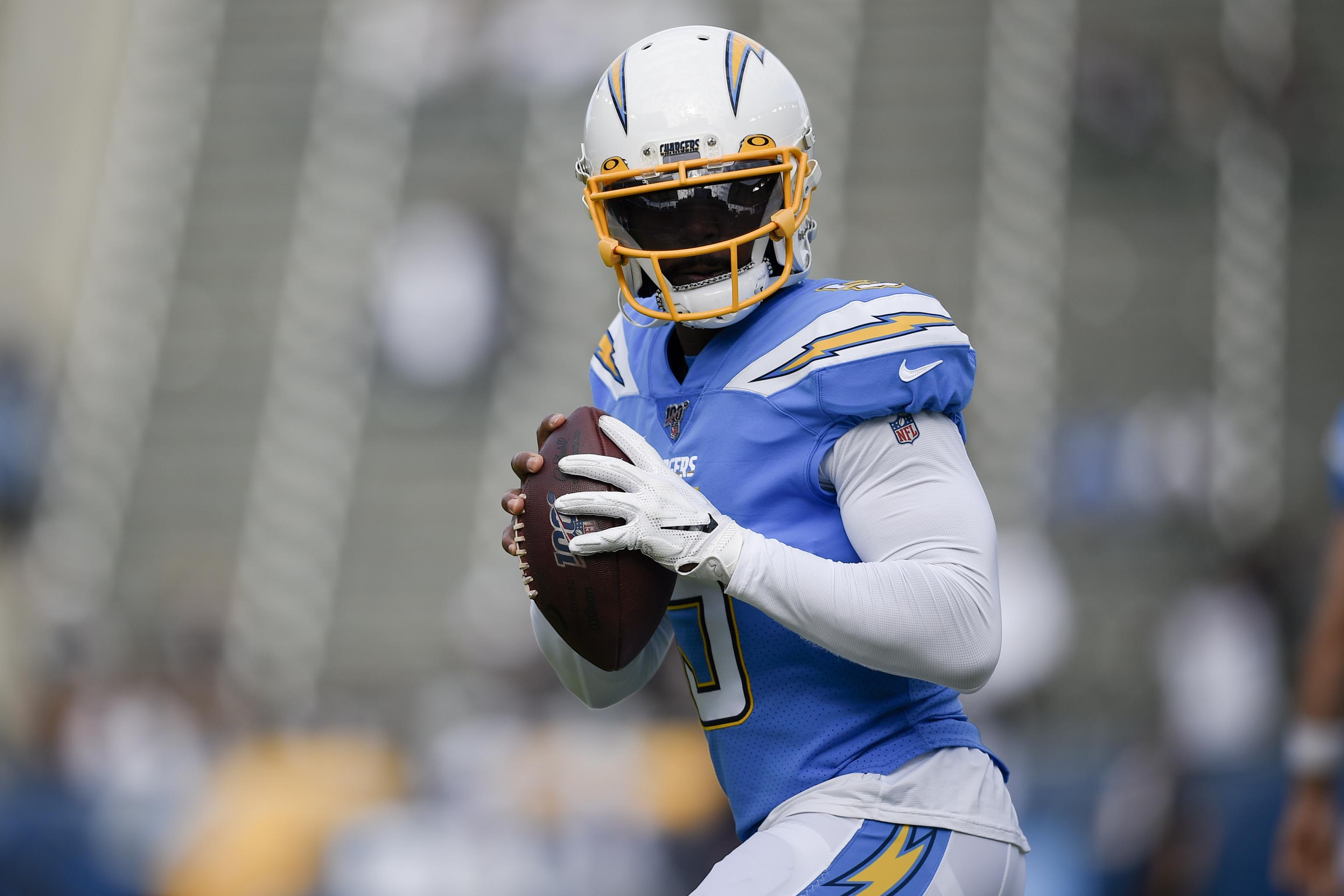 Joe Burrow is agreed upon as one of the best quarterback prospects in history, but I don't really buy it. I'll acknowledge that he has arguably the greatest season in college football history and is as smart and accurate as they come. He still lacks the natural zip on the ball and he was only successful for one year in college while being surrounded by one of the best teams in college history. Facing the 6th best pass defense in the league is not an easy start to your NFL career, especially with the awkward offseason that Burrow had to endure this year. The other man under center, Tyrod Taylor, is super dependable and makes very few mistakes. He is being underrated this year by most; many have quickly forgotten that Tyrod led a less talented Bills team to the playoffs only 3 seasons ago. Unless they're surrounded by a great roster and a great organization, rookie quarterbacks struggle to find early success. Look for the Chargers to have more continuity and experience which should carry them to a solid win.
Browns @ Ravens: Ravens -7.5
Last year the Ravens started off with a bang, beating the Dolphins 59-10, while the Browns lost 43-13 to the Titans. The Ravens are coming off of an embarrassing exit in the playoffs and with a strong culture like theirs, I think they'll come out hungry. Just like the past 2 years, all you hear about is the hype surrounding Cleveland, and I actually kind of believe it this year, but not until after they get woken up by taking a beating from the best team in the league. In fact, they got even better in the offseason. The Ravens had an excellent draft and took 3 guys that should make an immediate impact: Patrick Queen, Jk Dobbins, and Devin Duvernay. The meeting in Baltimore last year resulted in a 31-15 win for the Ravens. Week one is often a testament to good coaching and winning cultures; the Ravens are arguably the best run team in football and have a stellar coach, while the Browns are always scrambling and have a new head coach this year. I think the Browns will figure it out eventually but week one they will be exposed just like last year.