As the 2020 NFL season quickly approaches, so does the start of many fantasy football leagues. Whether you're in a cash league or a just-for-fun, I've got you covered with my top target and top bust at each fantasy position (excluding kickers). There's nothing worse than being stuck at the bottom of the standings in your fantasy league, so make sure you enter draft day well aware of who will bring you to fantasy glory, and who will drag you down this upcoming season.
Top QB Target - Josh Allen, Buffalo Bills
I am fully on board the Josh Allen hype train. Last season, he tremendously improved from his 2018 rookie season. He had a 6% higher completion percentage, over 1,000 more pass yards, 10 more touchdowns, 3 fewer interceptions, and improved his passer rating by 17.4. The Bills added Allen an extra weapon by acquiring Stefon Diggs from Minnesota in the offseason to add to the wide receiver group which includes John Brown and Cole Beasley. Allen has the 16th best MVP odds and I urge you do not, I repeat, do not sleep on Josh Allen he's a guy you have to make sure is on your team when your fantasy draft rolls around.
Top QB Bust - Mitch Trubisky, Chicago Bears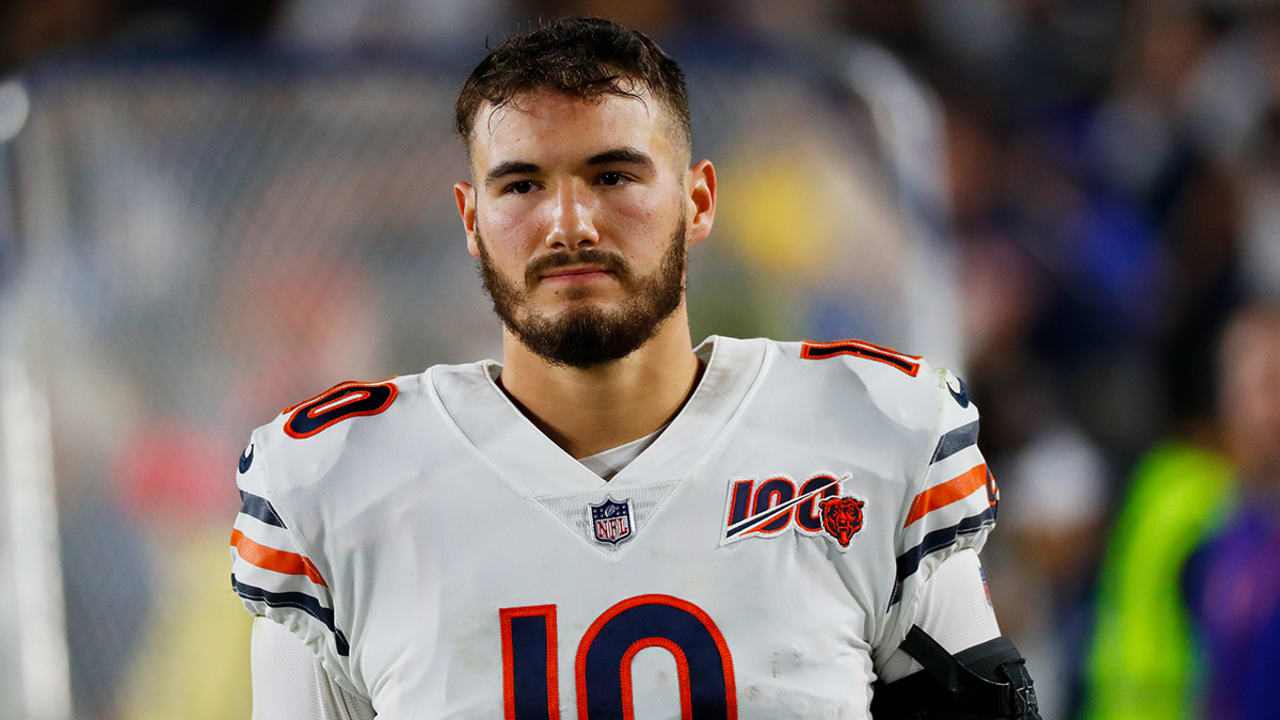 I'm just going to go ahead and hope that you were not even thinking about drafting Mitch Trubisky. Trubisky had a disastrous 2019 campaign -- he threw for less touchdowns and yards than the previous season, while having the most passing attempts in his entire career. It is even crazier to think that in 2018 Trubisky became the first Chicago Bear quarterback since Jim McMahon in 1986 to be a Pro Bowler. The Bears missed the playoffs last year and while fellow 2017 Draft Class QB Pat Mahomes finalized a $503 million extension and Deshaun Watson was a back-to-back Pro Bowler. Trubisky is simply not the option for the Bears and not the option for your fantasy football team.
Top RB Target - Josh Jacobs, Las Vegas Raiders
Josh Jacobs is one of the best second options on the market if you can't land any of the top dogs like Christian McCaffrey, Saquon Barkley, and Ezekiel Elliott. Jacobs rushed for over 1,000 yards in his rookie season while being named to the PFWA All-Rookie Team. Expect more out of him going into his sophomore season. Jacobs came in as no.72 on the NFL Top 100 and he'll for sure feature on that list for years to come.
Top RB Bust - Melvin Gordon & Phillip Lindsay, Denver Broncos
When the Denver Broncos signed Melvin Gordon to a two year, $16 million contract this past offseason everyone agreed this was not going to be a good move for fantasy football. This 1-2 punch of Lindsay and Gordon will be a very scary duo in the AFC West for defenses to stop, but there is no point to draft either of these guys. While two Pro Bowlers may look good on paper, when they start splitting time on the field, it's bad news for fantasy owners. It's going to be noticeable that these two guys are ones you are not going to want on your fantasy team.
Top WR Target - Michael Thomas, New Orleans Saints
This is pretty self-explanatory. Thomas is a 3-time Pro Bowler, 2-time First-Team All-Pro, NFL Offensive Player of the Year in 2019, and led the league in receptions and receiving yards. If you aren't drafting this guy, what are you thinking? Oh, and he doesn't just run slants.
Top WR Bust - T.Y. Hilton, Indianapolis Colts
This pick might've been the hardest I've made so far. While T.Y. Hilton is a fantastic wide receiver, I just don't think his numbers this year will be that great. Hilton was playing at his peak performance with Andrew Luck. However when Luck retired, Hilton didn't seem to build a great connection with Jacoby Brissett as he only racked up 501 yards. Now yes, Hilton only played 10 games last year and Phillip Rivers is a totally different quarterback, but I can't see Hilton returning to his former explosive self, especially as he sits on the wrong side of 30.
Top TE Target - Mark Andrews, Baltimore Ravens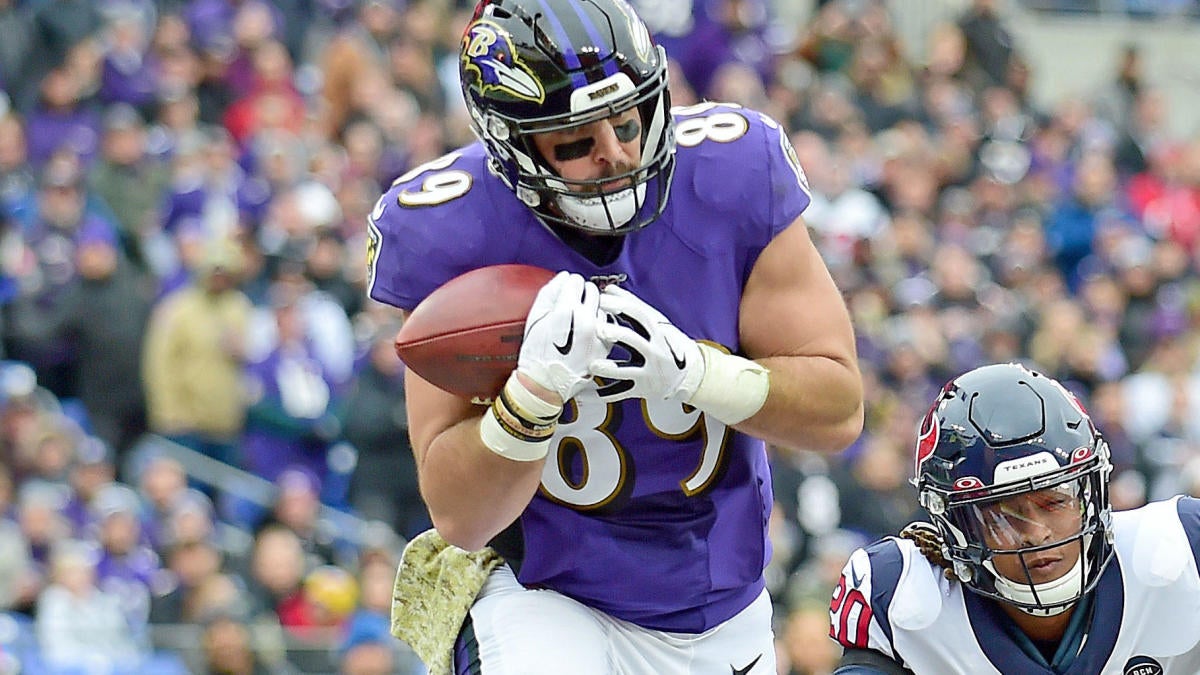 Mark Andrews is one of those guys who isn't George Kittle, Travis Kelce, or Zach Ertz but he can still be as dominant. Andrews had 852 receiving yards during Lamar Jackson's MVP season and I think the Pro Bowl TE is going to fly over some people's heads.
Top TE Bust - Hunter Henry, Los Angeles Chargers
When Hunter Henry burst onto the scene for the Los Angeles Chargers, he seemed like a tight end that would be one of the better ones for years to come after he scored the second-most touchdowns by a rookie tight end in the last decade and the fifth most by a rookie tight end in NFL history. However, Henry has never played a full season and has been injured in every season he has played since 2017. He just has had too many injuries to be a guy that you can rely on with a pick.
Top DEF Target - Denver Broncos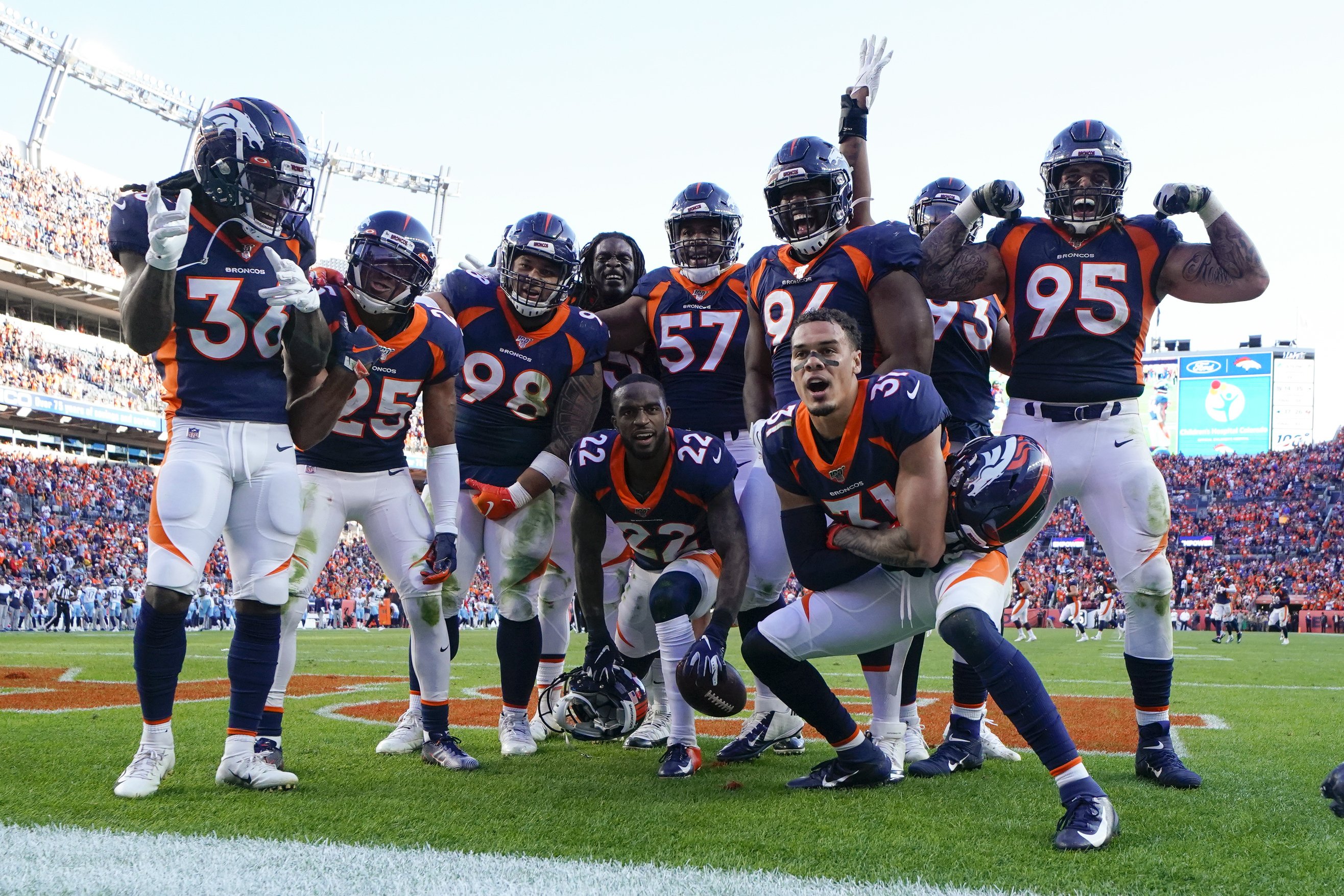 The Denver Broncos ranked 10th last year in points allowed and they improved this past offseason. John Elway had a fantastic offseason by acquiring AJ Bouye to replace Chris Harris Jr and brought in Jurrell Casey to replace Derek Wolfe. Justin Simmons is still in town, and Bradley Chubb is returning from injury. Have this defense high on your draft board.
Top DEF Bust - New England Patriots
The New England Patriots would typically be a very good fantasy defensive target however much like some other teams, the Patriots lost several players when they opted out of the season due to COVID-19. The Patriots lost seven players including Patrick Chung and Dont'a Hightower on their defensive side. Those are some huge players on the defensive side to lose and it will hurt the Patriots.